There is a lot to Goa beyond beaches. The Party Capital of India is one place which is best visited during winters and while beaches are a major tourist draw here, the state has other things on its plate for people who seek new experiences. So, when you plan your next trip to Goa, take the road less travelled!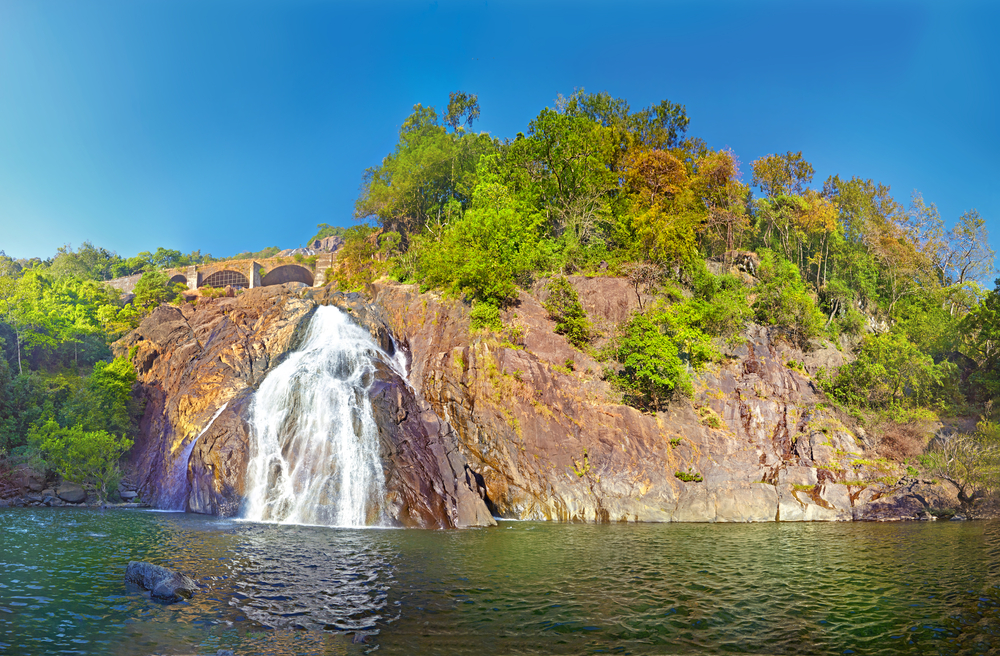 Chorla Ghats
Part of the magical Western Ghats, Chorla Ghats, at a height of 800 meters, promises a bird's eye views of the adjoining Sahyadri Mountain Range. It is about 50 km from the main Panaji Road, on its north east side. Don't forget to bring your camera along for some memorable clicks!
Chapora Fort
Want to relive your favourite Dil Chahta Hai moment on your Goa trip? Well, don't miss visiting the magnificent Chapora Fort when you are here! Built way back in 1717 by Goa's viceroy, the Count of Ericia, the fort is a delightful place for the views it offers on all sides. Take a Panjim to Chapora Fort cab to reach this spot within 15 minutes.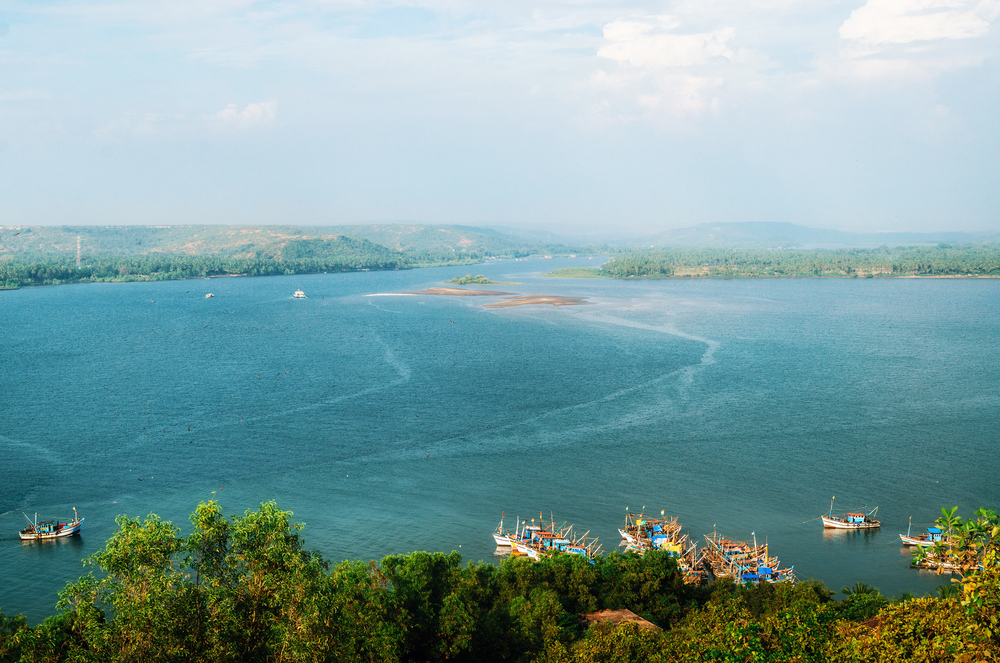 Bhagwan Mahavir Wildlife Sanctuary
Home to the famous Mollem National Park, a day's trip to Bhagwan Mahavir Wildlife Sanctuary will allow you to spend some time in the company of exotic flora and fauna. It is also home to the beautiful Mahadeva Temple and the Tambdi Waterfall. Plan a day's outing so that you can visit all these places to make the most of your time.
–
Dudhsagar Waterfall
The bollywood blockbuster Chennai Express beautifully captured this waterfall which is definitely one of the most beautiful waterfalls in India. Situated about 40 km from Panaji, this one is a must visit on your Goa trip. You can enjoy a lot of activities like trekking, swimming and photography when you are here. These falls are the perfect example of there being a lot to Goa beyond beaches.
Magnificent Churches
Well, Goa and its churches go hand in hand! There are a number of them which are spread across every patch of the state. All the churches here are superb examples of late Renaissance, early baroque architecture, which follow the sumptuous, composite Portuguese style of ornamentation that is called Manueline (after the Portuguese king Dom Manuel).
Colourful Festivals and Rocking Concerts
Goa gets more and more excuses for entertainment and fun during the winter season and this year it's no exception. These excuses come in the form of festivals like Christmas, New Year, the larger than life- Goa Carnival. You must try and catch one of the several annual music concerts lined up for the months of November, December and January.
Dining Out
A foodie's paradise, especially when you love seafood like anything, Goa will not disappoint anyone. Restaurants in Goa are a pure delight for those who love food! There are a number of fine dining as well as local eateries which are just perfect for enjoying Goan as well international cuisines. Some famous names include Thalassa, Viva Panjim, Upper House, Plantain Leaf and La Page among others.
Spice Plantation
Spice farms dot Goa, and a cluster of these around Ponda are open to visitors. Practically all use organic methods of cultivation. Take a guided tour and enjoy a mouth-watering Goan Saraswat at the end of the tour. Some famous options are Sahakari Spice Farm, Pascol Spice Village, Savoi Plantation and Tropical Spice Plantation. So, don't miss visiting these spice plantations for a hatke experience.
Shop Till You Drop
Shopping in Goa is an incredible experience with a lot to choose from. There are two categories of shopping here, the first one is visiting up-market boutiques for good quality curios, antiques, handicrafts, and silks or embroidered items and other is the shopping from the ever famous flea markets on Goan beaches. Anjuna Flea Market is one place which can't be missed if you love to shop for trendy dresses, lovely bags and your favorite accessories.
Try Your Luck at Casinos
Goan casinos are magnificently built and their bright, twinkling lights make them hard to miss once you're in Goa. There are, at present, 12 casinos in Goa, out of which 5 float on the River Mandovi! The most famous ones are Casino Carnival and Chances Casino Resort.
So, what are you waiting for? Try out these places when you visit Goa next!
Author of this article is an travel blogger and loves to write about travel places, off best destinations etc. Also guides with travel tips, local things to do in city, how to book train tickets of NorthEastExpress 12506 etc.