For most people, a beloved family pet is more than just a dog or a cat or even a goldfish –  it's part of the family. Given the bond that many of us share with the animals in our lives, it's natural to feel shocked and even devastated by feelings of sadness and grief when that pet passes away.
Frequently, managing the loss of a pet can feel very similar to dealing with the loss of a close family friend or member of the family. After all, the animals that we share our lives with have unique characteristics and personalities that help us to fall in love with them over time. Though pets can sometimes be a source of heartache– particularly when they bring fleas and dirt into the home, they're primarily creatures that we rely on to deliver joy and happiness into our existence. So, what's the healthiest way to move on and manage your grief when a pet passes away?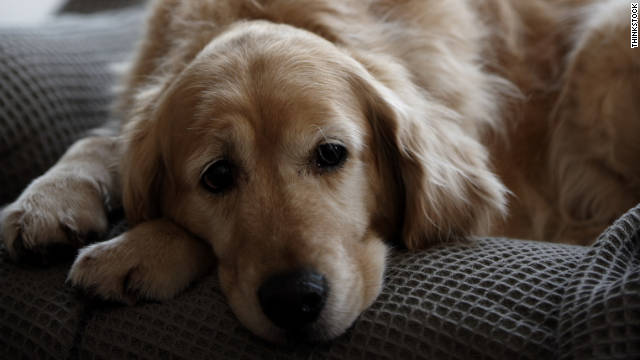 Dealing with grief
No matter whether you're mourning the loss of a person or a pet, grieving is a highly individual and personal experience. Some people find that their grief comes in stages, where they suffer from intense periods of anger, denial, guilt or depression. Others experience grief in a cycle-based format, which comes in highs and lows.
As you deal with the concept of losing your beloved pet, you'll find that time is the most beneficial thing. As time passes by, we learn to let go and think fondly of the memories that we shared with our pets – rather than focusing on the pain of missing them. Still, even years after a loss, it's important to remember that something as simple as a sight, a sound or a smell could trigger a strong sense of grief.
Accept your pain
Rather than trying to run away from your feelings of grief by telling yourself that it was "just a pet" or something similar, it's important to embrace your feelings and allow yourself to move through them naturally. The grieving process is a gradual experience that cannot be forced, hurried or hidden away, and there's no normal way to grieve.
Usually, ignoring your pain or pushing it to the back of your mind will only make your feelings of grief worse later. For real healing to take place, it's necessary to approach your grief with honesty and deal with it actively. By expressing your grief in a healthy way, you'll be able to progress through the healing stages until you finally accept your loss.
Should you bury your pet?
After a pet has spent years being a loyal and loved member in a family, it can be tempting to consider burying them somewhere close – the same way we would with any human family member. Importantly, you should avoid burying your pet in your back or front garden, as this can be problematic for future owners and may lead to further grief, as you will never be able to really move on.
Alternatively, a professional pet burial service could help you to get the closure you need, without worrying about digging a hole in your yard. You could also consider cremation, so that you can keep the ashes of your pet with you in your home.
Considering getting another pet
Feeling sad, frightened and lonely is often a normal reaction to the loss of your pet, and how you deal with those feelings will be very important in the long run. Rushinginto getting another pet might not be the best solution if you haven't yet allowed yourself to deal with the grief you feel from losing your previous pet.
Give yourself some time to heal, and when it feels right, you can consider welcoming anew friend into your home, and your heart. Jumping into adopting or buying a new pet straight away can cause you to compare the new animal with the old, and may lead to feelings of guilt or resentment.
Dealing with the loss of a pet
Dealing with the loss of a pet is never easy, but with the tips that we have outlined above, and some support from your family and friends, you can allow yourself to begin the healing process. Though it can be very painful to think of the pet you have lost at first, remember that as time passes by you will be able to laugh and smile about the memories that you shared with your furry friend.