Gone are the days when children used to wear everything and anything according to their parents' choice. In today's world kids want to be dressed in fashionable clothes as they want to walk with the fashion trend. They want clothes of their own choices and have their own favourites. Kids wears has a lot of options which includes kids nightwear, readymade garments, kids knitted wear, kids winter clothing, kids summer clothing, etc. Moreover it is also important for parents to encourage their kid's creative choices, it is always better for kids to choose style in which they feel comfortable as they desire to attract the other kids of the same age group.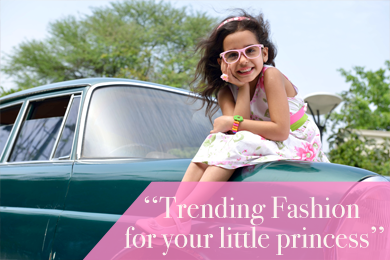 To make a kid happy even their parent spends more and more time looking for the most interesting and imaginative clothing items for their kids. Fascinated by the new clothing trends, designs and colours, parents can hardly decide upon a single item in particular! When kids step inside children's clothing stores, they are immersed in the colourful and magnificent world, similar to the world created by fantasy stories.
Childhood is the learning phase of life, where children should learn new and good things in life, develop good taste on everything and today's kids are very conscious about dressing and their appearances. On the top of that parents are very keen to spend on this occasion. A number of factors should be taken into consideration before purchasing clothes for kids, some of these are here:
Buying comfortable clothes for children for everyday use is a good idea. It is important that the clothes you purchase for your kid should be comfortable. As most children tend to dislike clothes that itch, or don't fit them right.
Kids are very much colour-oriented while buying girls clothes dresses. They want to choose their favourite colour clothing from kid's designer collection. If you are buying clothes as gifts for another family then try to find clothes that will please the parents as well as the child.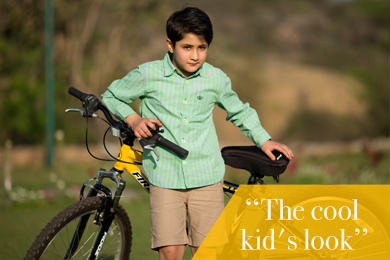 Younger children under 5 are less picky about styles and are able to grow into oversized clothes, while children over 5 will have definite preferences about style and size. Most children can fit into clothing a size above or below their actual size.
If you're buying pants for you kid, always check the inside of the waist for an adjustable waistband attached with buttons. This simple info can make a baggy pair of pants wearable until they fit comfortably. Also children under 7 have less difficulty wearing pants with a snap closure than those with a button closure.
Shopping off season, buying summer clothes in late fall and winter clothes in spring, can save you a great deal of time and money.
And to fulfil all these factors, kids clothing online stores have become very popular now, as they provide customers with cost-effective alternatives to similar, shop-purchased products. Online stores offer clients the possibility to choose among hundreds of different clothing items such as boys' suits, boys' shirts and trousers, girls' dresses, girls' trousers, girls' capes, unisex clothing items, as well as various accessories such as ties, bows, shoes and booties – all categorized according to size and age. Apart from having affordable prices and an extensive offer, children's clothing online stores also allow customers to purchase their desired products online, thus helping them save time and effort.