Unemployment is a major problem in our country. Every year hundreds of fresh graduates pass out from various universities, adding to the masses looking for jobs. The government and private sector generate a number of jobs every now and then.
Peshawar is the provincial capital and one of the biggest cities in Pakistan. The city is rich in cultural heritage and packed with landmarks and sights for visitors. Being the biggest and the central city in the province, it attracts population from the rural and tribal areas. People come over in search of jobs and better career opportunities. Many governmental and private organizations have their head offices there, thus creating more jobs in Peshawar than in any other city in the province.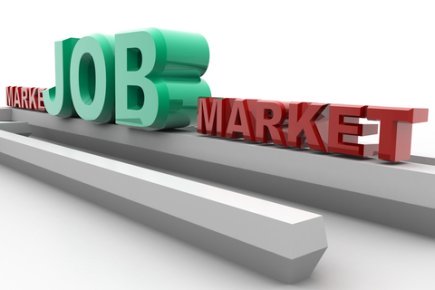 Software Hub of KPK
Just like the rest of the country, Peshawar is the core of software industry in KPK. The renowned universities and other institutions also have special emphasis on software development and research studies. Fresh graduates as well as seasoned software professionals have lots of prospects in different establishments situated in the city. Jobs in Peshawar have tough competition because of denser population and also people coming over from all the other areas.
Job Opportunities
Many national and international companies have their set ups in Peshawar which has boosted the software development jobs market in the city. People consult the online portals for job advertisement in the field of information technology as it is the fastest growing industry, not only in Pakistan but all around the world. Software development jobs not only require experienced professionals but also fresh graduates as well. The software development sector also is commended for the fact that it sanctions equal chances to fresh comrades, as they can work as interns in various development projects and gain first-hand experience of their concerned specialty.
Self-Reliance
Information Technology and software development is perhaps the only sector where a professional can start his own work without a lot of initial investment. Another flexibility in this field is to work from home. Many companies hire online software developers for different short term projects, rather than a full time job. Developing a whole new application for a new set up for a client and then managing the system and its maintenance is basically a low cost job; but it involves creativity and intellect along with time and effort. So, even if do not reside in the topmost cities in Pakistan, you still can find the most suitable job according to your qualification in Peshawar.
Job Market for Software Developers
The software developing professionals are always in demand. As almost all businesses, organizations, institutions, even schools and hospitals are computerized now; they all need qualified and experienced professionals to not only create networking and operational systems for them, but run, manage and maintain these systems as well. The recommendations for software upgrading are to be catered by the professionals from time to time and as per requirement. Software development career is just as prosperous in Peshawar as in any other city. One can work not only for a company in Peshawar, but provide his services online to companies in other cities or even abroad while living in Peshawar. 
Online Job Portals
Many online job portals offer a wide range of jobs related to software development. Firms and companies are at constant hunt for certified and experienced professionals. Even fresh graduates with high credentials and excellent academic record are very much in demand. Rightjobs.pk keeps you updated with the latest trends in the software development jobs market and the local demand as well. You can browse through various options available and choose for the best that fulfills your particular demands and circumstances.
Time for Action
Rightjobs.pk is the right forum to look for a suitable career that caters your needs and potential. You come across a number of choices directly from the employers and companies that you can opt from. You have the liberty to take your time and search the best option available.