'I am a prisoner in my own house' is a very drastic statement to make. However, when it comes to issues related to drain maintenance there are many who shall empathise with it. Drain maintenance is one of the major components of facilities management. Ignoring drain maintenance issues can often lead to irrevocable and expensive problems to deal with.
Why are Professional Services required for Drainage Cleaning?
Due to the fact that drain maintenance is a significant problem to deal with, a number of professional services have sprung up to take on responsibility for this. Technology advancements have taken place within the area of drain maintenance and cleaning drains has become much simpler. It is also possible to repair just at specific locations now and not replace the entire pipe every time a problem crops up.
With so many benefits to be gained, this article tells you just why you must trust professional draining services and the different services they provide: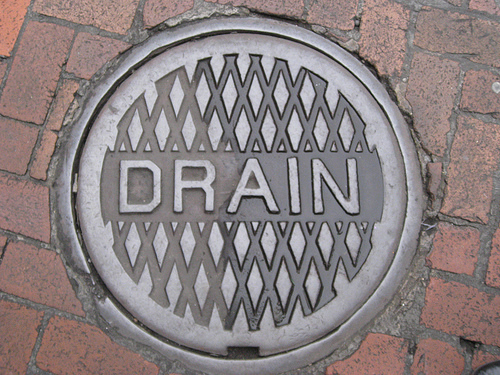 Drain cleaning
Drain cleaning is a key service provided by professional draining services as this is one of the steps in drain maintenance too. The advantages of hiring professionals for this job are that they are able to do a more thorough job in a more eco-friendly way and without using harmful chemicals. Regular cleaning of your drain shall also mean fewer instances of blocked drains and calls to the helpline.
Drain CCTV
Professional drainage services will be able to help you in a much more effective way as they can install special cameras within your drainage system. This will tell you whether your drain is blocked or not. In other words, it helps tell you whether you need to carry out the entire drainage cleaning process or if there is just a minor issue, just by simply viewing the images.
Drain repairs
Cracked drains are a major issue to be resolved in the drain maintenance process. A crack in the drain can occur for various reasons and can leak foul water into the soil and nearby drainage. Drain cleaning professionals are able to provide a number of cost-effective solutions when it comes to drain repairs. Instead of completely renovating a drain, you could simply ask for drain lining or patch lining to be carried out.
Drain maintenance is an extremely important issue that must not be ignored and drain cleaning professionals can help by perform these tasks in a much more effective manner. If a problem can be identified quickly it is usually quick and relatively cheap to fix, however, when drainage problems are left for a prolonged period they can cause a huge amount of damage.
Drainage problems are made worse by the wetter and stormier weather that we are currently experiencing, thanks partly to the human enhanced greenhouse effect. Frequent torrential downpours are causing streets and homes to become flooding as old drainage channels that are in dire need of repair become overloaded.
Another problem is that many homeowners are no longer aware of their own responsibilities. People assume that drainage is somebody else's problem, but often homeowners are responsible for their drainage on their own land, and therefore, their own drains might be causing the localised flooding.
If in doubt, hire a professional drainage expert to assess and make a proposal for improvement works. It is not a job you want to leave to a Sunday afternoon DIY session – if it is not done properly, you will soon be regretting it.
Chloe Cotton is editor-in-chief at The Happiest Homes, a leading UK digital home magazine.