Your body responds to instructions that come from your brain, and any damage to your brain can be paralyzing not just to your body but your life as well. Due to the devastation caused by brain injury, people try to stay healthy and avoid head trauma. Contrary to popular opinion, brain injury is not only because of the trauma caused by accidents or in ugly bar fights.
Brain injury in expectant mothers affects the unborn child. Cerebral palsy, a brain disorder, also affects a child whose mother has suffered from brain trauma. An infant can also suffer from brain damage at birth if he or she does not get enough oxygen and glucose. A drop in the blood sugar levels of a child during delivery is caused by prolonged labor. Trauma during birth can also cause brain damage to the child.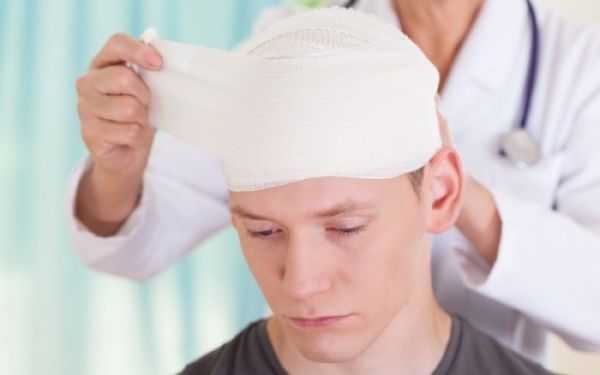 Traumatic Brain Injury
Traumatic brain injury (TBI), also known as also known as intracranial injury, is damage to the brain caused by an outside force, usually a violent blow to the head. Traumatic brain injury is classified as moderate, severe or mild. A mild TBI is called a concussion. The two types of TBI are:   • Closed TBI- This is caused by a blow on one's head. In this trauma, there is no penetration of the skull. Examples of situations leading to this trauma are vehicle injury, bar fights and a fall.
Open TBI- This is caused by a penetrative blow to the head. An example of this injury includes a gunshot wound.
Sign and Symptoms of Brain Injury
It is important to identify signs of head injury early enough to avoid a fatality. Some of the signs of a brain injury are:
Headache is one of the symptoms of trauma to the head. However, a mild headache is not necessarily a sign of trauma to the head.
Skull Fracture– Bleeding from the ear canals and the nose is a sign of a fractured skull. Bruising around the eyes is another sign of skull fracture.
Memory Loss– In cases of trauma to the head, one can develop memory loss. In cases of severe trauma, the injured person experiences prolonged amnesia. Mild cases of trauma result in mild memory loss.
Unconsciousness because of a head injury is a sign of severe head trauma.
Dizziness– A bump on the head can lead to dizziness in cases of mild trauma. Dizziness is a sign of a concussion.
Seizures are because of open traumatic brain injury. In open traumatic injury, one's skull has been penetrated by an object. Brain injury is not always because of accidents or trauma to the head. In some cases, brain injury can be because of the following:
Infections like meningitis
Neurotoxic disorders experienced in cases of drug and alcohol abuse, pesticide and gas exposure Trauma to the brain can be avoided in most cases. In cases where brain damage is accidental, families of the victim should not despair. In cases of severe damage, there are ways to manage the situation to avoid escalation.
Steve Roberts founded the Law Office of Steve Roberts, LLC. By sticking to his principles of protecting the rights of people injured due to another, provide honest hard work, maximizing client recovery, and that clients always come first, he has developed a strong relationsip with the Colorado Community. If you have been injured, check out Colorado Roberts Law to speak to an attorney today.