Cambridge in the UK attracts more than 3 million visitors a year – easy to see why?
Cambridge is a vibrant city packed with things to do for all members of the family and is the perfect location for a city break. There are plenty of centrally located hotels to match all budgets in walking distance from the beautiful colleges, museums, galleries and other historical sites. Whether you would like your hotel conveniently located for a punt along the river or within a short stroll of the designer shops, then you will not be disappointed. Booking in advance is particularly important during one of the many festivals such as the world famous Folk Festival or during high peak holiday times.
Hotels of Choice
The Cambridge City Hotel is one of the largest hotels in the heart Cambridge perfectly located for the shops and for site seeing. You can walk to the stunning King's College and if you plan to see a show it's a short distance from the Arts Theatre and the Corn Exchange. If you enjoy shopping then you are in luck as this hotel adjoins the up market Grand Arcade Shopping Centre and is a short stroll from the market square. Despite its city centre location, there is private parking and the concierge will be able to park your car for you when you arrive. If you are looking for convenience and luxury then the Cambridge City Hotel would be a good choice for you.
If the luxury of a boutique hotel appeals to you then you need look no further that the perfectly located Hotel du Vin. Built in a former university owned building it has retained all of the interesting architectural features creating a quirky yet comfortable ambiance. The building dates back to the medieval times, the restaurant, rooms and cosy library are decorated with traditional, timeless style.  Bedrooms and suites offer hand sprung mattresses, Egyptian linen, monsoon showers, plasma TV's and some even have their own private terrace. The Bistro du Vin offers an elegant yet informal dining experience serving locally sourced and organic produce in a down to earth setting and a French inspired menu. The hotel is a short stroll for the magnificent Fitzwilliam Museum, the arts and antiquities museum of the University of Cambridge with art collections including works from Constable, Monet, Degas and Picasso.
This is a perfect place to stay for those who really love to be one with nature. Once a historic watermill this hotel offers delightful accommodation on the edge of the city. A small but luxurious hotel it is a perfect place to relax after a long day shopping or sightseeing in Cambridge. With excellent facilities including free parking, state of the art leisure centre with swimming pool, spa, steam room, sauna and gym not forgetting massage and beauty treatments, this is the ideal choice for a spa weekend.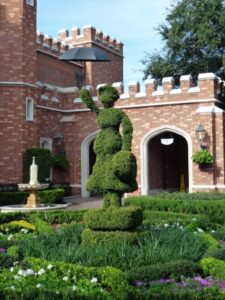 Go for a punt!
Visitors to Cambridge should not leave without taking a punt down the river. Punting is actually a Dutch word meaning 'to push.'  In days gone by it was a method of transporting goods to the mills along what is now known as the 'Backs.' Today it is done purely as a leisure activity and is a memorable event.
Tourists can expect to pay up to £90 an hour for a private tour that will take around 45 minutes. Shared tours are provided in very large ferry punts. These cost much less at around £15 per person but beware of touts who provide a poorer service. You can also choose to hire your own punt and go it alone. Punts can be hired competitively from Trinity College.
With easy airport transfers to and from Cambridge, this city is a delight to visit any time of the year.  With its relaxing cafes, character filled pubs, independent shops and excellent entertainment it's no wonder the City is on many 'to do' lists. Cambridge does not disappoint.