In 2018 alone, the total health care spending was a staggering $3.6 trillion.
Even more surprising than that is that in the same year, Americans spend a whopping $335 billion on prescription drugs alone.
In 2020, the economy took a hit due to the Coronavirus pandemic. Millions of Americans have to weigh costs between housing, groceries, saving on prescriptions, among other things.
Healthcare, and more so, prescription drugs have become inherently expensive. It's up to you to find ways to manage your expenses and take care of the prescriptions you need in your life.
The question is, how do you find the best prices and save on prescription drugs? In this post, we'll guide you through some essential tips that will help you save a significant amount on prescriptions.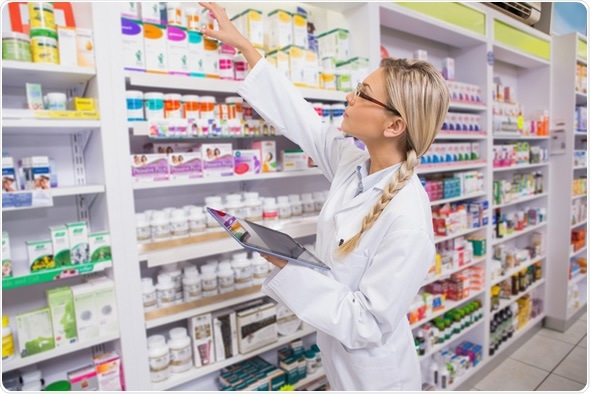 Get Cheap Prescriptions by Getting Generic Drugs
A lot of people think that there is something wrong with generic drugs and hence avoid them entirely. However, the Food and Drug Administration requires that generic medicine also have the same strength, use, effects, ingestion method, and ingredients as name-brand drugs. These drugs must also reach the right level in the bloodstream to the exact extent, and at the same time, for them to be approved.
Generic drugs are so much cheaper than their brand counterparts because manufacturers don't conduct continuous studies and tests. They wait for the parent companies to complete the tests. Additionally, there is more competition in the generic market, so prices remain relatively low.
Shop Around to Compare Prices
Just like shopping for everything else, it's important for you to shop around for medication as well. Different pharmacies are bound to have different prices based on location and the volume of your prescriptions. Search through online applications for lower prices and your prescriptions.
There are many online pharmacies, and once you find the right price, you can also order prescription drugs online. You can also find coupons and discounts through these mobile apps, and most of them are available for download.
Some of them include Blink Health, Easy Drug Card, GoodRx, and SearchRx. You won't believe how much you'll be saving on prescriptions.
Join the Prescription Savings Program in Your Pharmacy
Check that your pharmacy offers in-store prescription discounts through a program known as a prescription club. Most pharmacies have these prescription clubs for people with no insurance or those who don't have enough coverage.
While this is different from having insurance, such a program can save you thousands of dollars on prescriptions for all kinds of drugs. If the pharmacy doesn't have one, check other pharmacies in the area and find whether you can join one by checking the eligibility requirements.
Shop Locally
Sometimes you would be surprised at how lower the prices are in locker pharmacies compared to other major chains and big-box stores. You may be able to get big discounts from the local stores.
On the other hand, if you do have a prescription insurance plan, check whether they have a line of pharmacies they work with. They are more inclined to offer cheaper prescriptions compared to independent drug stores.
Check Patient Assistance Programs
Some pharmaceutical companies offer PAPs, better known as patient assistance programs. They're meant for people who don't have prescription drug coverage or health insurance.
If you fall into this category, you can benefit from such a program. You will have access to low-cost or even free prescription drugs.
To register, it's essential for you to apply on the company's website. Submit your financial information as well as the prescription from your doctor.
Check Out Pharmacies That Offer Free Prescriptions
Some national pharmacies offer free antibiotics as long as you have a prescription. They do this as a strategy to get customers through the door.
When you receive free prescriptions, there is a high chance you may purchase other drugs from the store. However, they usually don't have any obligation for you to do so, and you can just collect free antibiotics.
Some offer prenatal vitamins and other prescriptions for chronic conditions as well, so do some research to find where you can get them. Saving on prescriptions requires looking at all angles. Given that antibiotics are the most common drugs, getting them for free can save you a lot of money.
Shop at Canadian Pharmacies
You may not know this, but for a long time, a lot of people have been saving on prescriptions by buying them from Canada at a fraction of the cost back home.
There are many legitimate Canadian pharmacies, and you can use them to order prescription drugs online. The most important thing you have to do when shopping online is to distinguish legitimate pharmacies from scammers.
Start by avoiding pharmacies that don't require a prescription. Be wary of those that ask you to fill in a questionnaire to get the medication for free.
Beyond that, they may have ridiculously low prices or lack a physical street address. Also if they don't have a licensed in-house pharmacist that you can talk to, chances are they're not legitimate.
Reach Out to Charity Networks
The Patient Access Network Foundation offers monetary grants to cover expensive prescription drugs to people at lower income levels who have a hard time affording their medication.
Feel free to reach out through their website to see whether they can assist you. There are also other organizations like Elks that offer charity assistance for people who need help with prescription drugs.
Saving on Prescriptions: How to Save Money on Prescriptions
If you have been looking for information about saving on prescriptions, now you know where to look for cheap prescriptions, discounts, and help. However, you should not stretch your medication or wait between prescriptions fills because it could compromise your health. It may prove to be more expensive in the long run when your health deteriorates.
Explore all the options above instead to get cheap prescriptions. For more informative posts about health, please explore our blog section, and you'll find valuable content.