The formative years of your kids are the most crucial ones to ensure their adequate mental growth. There are many ways where parents can use these years to enhance the reading capacity of their children without putting much burden on them.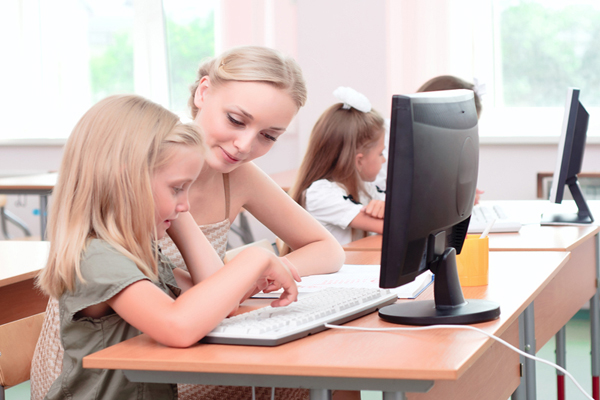 Here is a guide that can help children from all ages to enhance their reading and skills. This process can help your kids be ready for all the challenges that he/she might face in the years to come. These methods can be implemented depending on the needs, level and interest of the children. Go through the measures mentioned below and you can opt for the ones that work the best for your children and is convenient for you.
1. Keep Reading to the Kids
Teaching your children to read is certainly not a one day process. It is an ongoing process that can show results only after a certain period of time and efforts. Reading books helps you and your kids spend a quality time in the world of fun and imagination. It also develops a love for books in the kids. It makes them learn how books can be enjoyed and this love for books can be a great help when they move to school.
The kind of books and the number that you may read for your child may be completely dependent on time, your child's ability to adapt and the interests. Try to include books with a lopt of pictures and colors that can grab the attention of your children.
2. Keep them Engaged
One important thing is to keep the interest of kids to reading habits. You should make sure that your child is adapting to the books and is also comprehending what is written in the book. One good way of doing it by asking questions to the children about the text that they have read. Questioning about the text encourages the child to think about the content of the book and keeps them engaged.
If your child is too small to answer much questions, read the text while asking questions. Like you can narrate the story of a bird and ask the child if he/she can see the pictures of the bird in the book.
If you child is big enough to answer questions, indulge him in questions before and after the reading. You can also ask moral questions pr about the different characters and make the book more interesting and thought provoking.   
3. Deliver the Right Pronunciation
Children can grasp very easily in their formative years. Thus, when you begin reading books to your kids, make sure that you pronounce the right words and are clear about it. Try to break difficult words and pronounce it correctly. You can also ask your children to pronounce these words with you so that they can learn it more easily.
4. Try New Tools
There are some very interesting and innovative products in the market that can enhance reading skills of your children. Such tools like reading kits and learning flash cards comes under different levels. Thus, you can pick the one that can suit your child's requirements. These tools makes the reading exercise a lot more engaging and interesting. It grabs the attention of the children very easily and keeps them involved for a long time.
Make sure that you give that extra effort to ensure your child's engagement with reading skills. Follow the tips mentioned above or you can also take assistance from the guide book that comes with reading tools. Trust only good and reputed brands for your kid's reading tool so as to ensure quality.
For more info. visit us : http://littlechampionreader.com/