Going on a ski holiday can be a very exciting thing. It is also important to ensure you visit a setting that is stylish and luxurious. The following hotels are among the best for accommodation if you decide to go skiing in the mountains.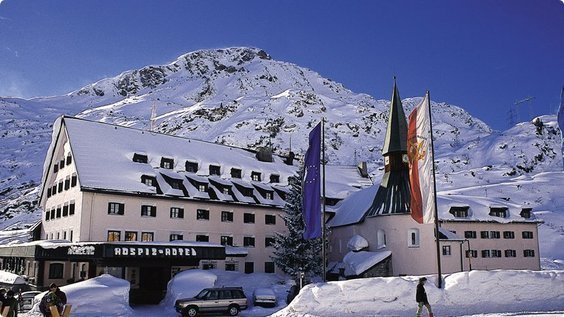 Arlberg Hospiz Hotel, St Christoph, Austria
The Arlberg Hospiz Hotel is impeccably luxurious and set in St Christoph, which is a blissful ski village that shares connections with the St Anton ski area. It features remarkable spa facilities and is among the top-notch 5-star hotels found in Austria. You'll get to enjoy using the swimming pool, health bar, whirlpool, cosmetics salon, sauna area, massage rooms along with a large chill-out area that has an open fireplace.
Gstaad Palace Hotel, Gstaad, Switzerland
A beacon of elegance is Gstaad Palace Hotel that is perched atop a hill overlooking the town. Guests can expect to sample an array of facial and body treatments using appealing beauty products at the Gstaad Palace Spa. A pilates studio, gym, saunas, steam rooms and very relaxing warm stone area are available too.
Tschuggen Grand Hotel, Arosa, Switzerland
Mario Botta, the renowned Swiss interior designer, designed the Tschuggen Bergoase Spa that is found in Arosa. This hotel is striking to behold even from outside, with the building resembling nine large glass sails glowing alight. It affords guests a huge array of bubbling pools that offer a calm sense of relaxation to any battered body.
Hotel Übergossene Alm, Hochkönig, Austria
Übergossene Almis is an Alpine Resort and Spa set within the expansive Ski Amadé area and lies in between towering mountain peaks. It is among the finest wellness hotels of the Salzburg region and is dedicated to the total wellbeing of its guests.
Les Fermes de Marie, Megève, France
Standing with grace in Megeve is Les Fermes de Marie, a complex consisting of eight chalet-style farmhouses transformed into a luxury hotel that has rustic charm. Guests can look forward to having delightful treatments at the elegant spa facilities available, which also include a sauna and open-air hot tub.
Westin Resort & Spa, Whistler, Canada
Westin Resort and Spa, Whistler is an ultra-luxurious leisure facility lying adjacent to the slopes, though still at the centre of Whistler village. You can enjoy a relaxing evening at an indoor or outdoor pool or any of the hot tubs available. A glass-fronted exercise room affords guests enjoyable mountain views while working out.
Alpenresort Schwarz Hotel, Mieming, Tirol, Austria
Skiers can explore the Grünberg ski area and extensive Mieminger Plateau cross-country skiing trails by pitching camp at Alpenresort Schwarz Hotel. This traditional facility is set within a beautiful lakeside setting and features superb facilities that include a gym, indoor and outdoor pools, as well as the Asian-inspired Sunwelly Spa.
Badrutt's Palace Hotel, St Moritz, Switzerland
Badrutt's Palace is a favourite spot for celebrities and royalty, and it is also the glamorous host of Cartier Polo World Cup on Ice. Guests can sit back and relax in The Daniela Steiner Beauty Spa along with enjoying facilities at the steam rooms and sauna as well as the indoor pool.
The level of satisfaction attained when taking a vacation depends a lot on the leisure facility chosen. Scheduling your stay in a luxury ski hotel with superb amenities can deliver the kind of dreamy experience you seek while on a ski holiday.