Diagnosis of prostate cancer can be devastating for the patient and his loved ones. In case, you are the one who takes care of the patient, you may find yourself dealing with a variety of feelings including that of fear, anxiety, anger, depression, and loss.
It is important to overcome these feelings and get into your senses. This will help gather enough courage and energy to handle the situation. A lot of patients and their partner describe the situation as an emotional roller coaster.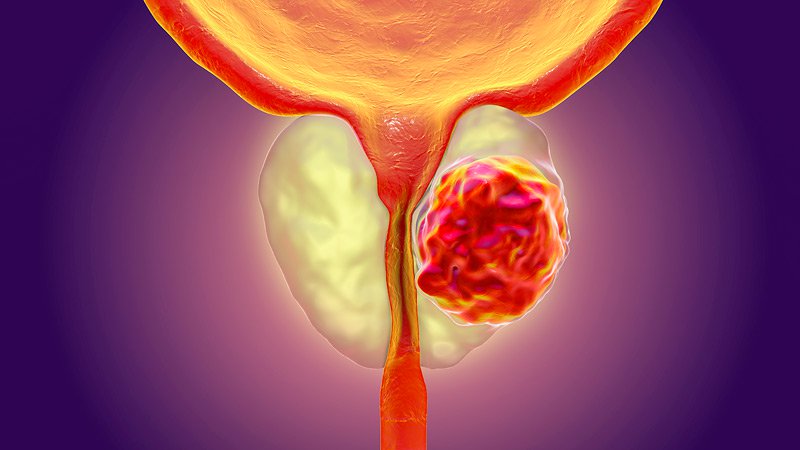 The diagnosis may change your life forever. Prostate cancer may impact your lifestyle, relationships, finances, social life, work, and finances. As a caring individual, you may also find yourself taking on some new roles and responsibilities.
Here's how you can handle various emotions and situations after the diagnosis:
Fear
You will face the fear of how the patient is feeling or what he's going through. Since you do not know a lot about the disease, the situation may be overwhelming. It is not easy to take responsibility for giving medications and assisting in many other ways medically. There will be times when you feel that things have gone out of control. The future may look empty. The worst feeling is the fear of the possibility that the individual you're caring for may die.
Solution – First and foremost, you need to stop thinking too much. Try and educate yourself about the condition. Speak to health professionals, research and help make your loved one feel good and positive.
No Help
It is common to see that friends and relatives do not want to give a helping hand. They may not like to extend support to you. A feeling of loneliness can creep into your mind leaving you angry and frustrated.
Solution – Join support groups for prostate cancer online and offline. This will facilitate you to connect with other cancer patients and their families. They share their experiences, knowledge, and places of support to ensure treatment. These support groups are also a great place to know about the best prostate cancer surgeons and treatment options.
Stress
This is common. Since you are handling a number of responsibilities, it may not be easy to relax. Your career, visit doctor, tests, results, and handling pain of the patient can take a toll on your mental and physical health. It is common to experience physical symptoms including trouble sleeping, fatigue, headaches, headaches, feeling unwell, and getting overly sensitive.
Solution – Take some time off. Give yourself time and meditate. Focus on a diet that boosts your energy and help you to stay happy.
Choice of Treatment and Decisions
You may require playing a crucial role in the treatment choices of your loved one and decisions. Since some treatments may lead to short-term or long-term continence, bowel, and sexual issues.
Solution – You should be informed about cancer and accompany for consultation. Get to know about the side effects and varied available treatment options. Help the patient in the process of decision making.
Anxiety and Depression
It is not uncommon to feel 'down' after a prostate cancer diagnosis. However, the feeling should subside after some time. It should not affect life too much. Some patients may suffer from depression that may last a long time and may significantly affect life. They may feel empty, lose interest in things, suffer from loss of appetite, face trouble sleeping, and feel exhausted all the time. A feeling that life is not worth living can creep in the patient's mind which may prove dangerous in the long run.
Solution – There are numerous ways to deal with your loved one's reactions to a prostate cancer diagnosis. Make him speak to the doctor and seek counseling. This is important for both physical wellbeing of you and that of your loved one.