In the wake of winning regionals simply a season back, NC State's club table tennis group looks to construct off a year ago's prosperity and come back to title structure after the takeoff of a few key players.
Table tennis isn't an exceptional sensation clearing school facilities. Regularly know as Ping-Pong, the recreational game is a prospering aggressive game, as prove by the club group here at NC State.
Contending in the National Collegiate Table Tennis Association, the NC State club table tennis group contends in the Carolina division of the Mid-Atlantic Region, going up against different colleges, for example, High Point, South Carolina, William & Mary, and archrival Duke. The group commenced the 2014-2015 season by holding their first official practice of the year last Monday.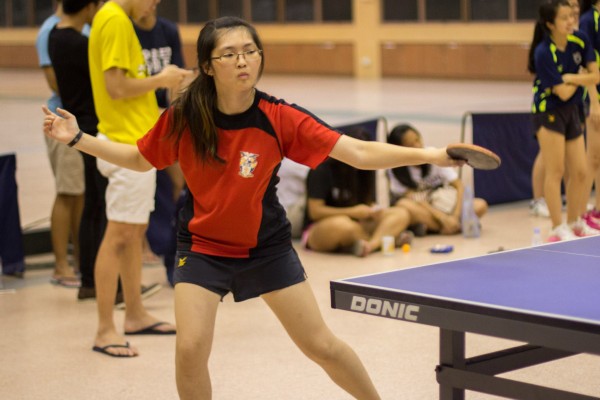 The club is separated into four groups: A, B, C and W, each one comprising of four to six players. The veteran, more accomplished players are on the A Team, and the more youthful, less accomplished players are on the B and C groups. The ladies play on the club's W Team.
The majority of the players from last season's A Team have graduated, including French national player and NC State champion Lucas Charpentier, or can't play because of school arrangements. In any case, with the entry of two new Chinese students from another school, club president and natural configuration lesser Jing Yuan is hopeful about the state of his momentum group and would like to fabricate off last season's prosperity.
"I'm trusting we can make it in any event past provincial, or at any rate past divisional," Yuan said.
Other than winning provincial and divisional, any season when State beats Duke in table tennis is viewed as a fruitful one.
Winning regionals a year ago and progressing to Nationals has Yuan, a three-year NC State Table Tennis veteran, amped up for the approaching season.
"In any case we're going to beat Duke each and every time" Yuan said. "It's essentially all new players in the not so distant future and I have high any expectations of everybody being on a par with we were in the recent years."
Yuan accepts last season's profound run at Nationals has done marvels for the club table tennis group at NC State.
"We were just known by regional standards, in any event in the Triangle region, by nearby players," Yuan said. "We just had an enormous effect outside of our neighborhood Nationals] in light of the fact that we had the capacity beat different schools outside of North Carolina."
The joint efforts four matches in a competition that comprise of one-on-one matchups. A group needs at least four players to contend, yet its brilliant to bring more than four players so a group can blend and match for that perfect match up when the desired divisional, local, or even national title is hanging in the balance.
Yuan says the group plans to have no less than one or two nearby competitions a month at State amid the approaching season. The outlook being so the group is prepared and prepared for the bigger, more huge divisional and local competitions at the end of the season.
An official from the NCTTA has yet to contact Yuan around a calendar for the approaching season, so until further notice the group can just hold up and look for what's in store from the approaching season.