Sundarban National Park is located in Sundarban district in West Bengal. It covers around 169, 950 hectares of geographic land area. It was declared as the tiger Reserve in the year 1973 and later as a National Park in the year 1978. This was a proud moment for all Indians. Many of the residents over here believe that it is named after Sundri a plant which is found in the local forest area. If you are planning for Sundarnban Tour, the best thing you can do is to go for Sundarban Package Tour.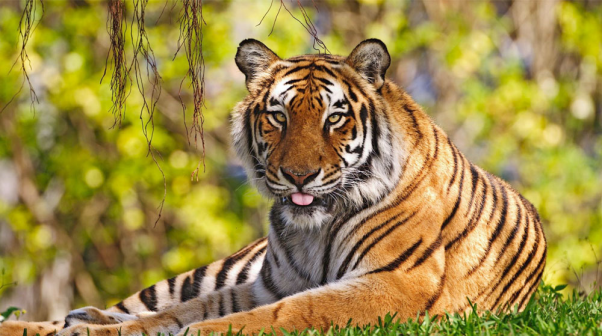 The name Sundarban is a combination of the word Sundar and Ban. But there are many other groups of people who believe that the word Sundarban means a beautiful forest. It is the largest delta of the world. It is a very beautiful place; many tourists visit this place every year. This delta is formed by three rivers, Ganga, Brahmaputra and Meghna. Sundarban tour can be a memorable trip of your life if you manage to plan it wisely.
Best season to visit Sundarban National Park:
The most ideal season for Sundarban travel is to visit this place during winters. The minimum temperature over here is 10 degree Celsius whereas the maximum temperature over here is 34 degree Celsius. During this time you can easily enjoy your trip and relax yourself among the green lush nature.
How to accomplish your Sundarban Travel:
If you want to reach Sundarban National Park for you the nearest airport would be Kolkata. The closest town to Sundarban is Gsaba. You can reach there by taking the country motor till Sajnikhali from Canning Park. The approximate time for the drive is five hours. You can also find some regular buses that travel from Calcutta to Sundarban National Park. Sundarban tour is filled with much excitement. You can also reach her by private vessels from Basmati, Canning or Gosaba. They are also much reliable.

This delta has abundance of natural beauty. You will definitely love to be in the arms of nature. Here almost one third of the water is in the delta form. It falls in the border of two countries namely India and Bangladesh. Sundarban Package Tour will be best suited for you if you are planning to visit this place. Bangladesh enjoys the largest share of Delta. The park falls in the major section of India.
The delta over here is divided into three zones namely, moderately saline zone, saline zone and freshwater zone. Some of the major human activities over here are timber extraction, fishing and extracting honey. The mangrove and the wildlife over here is the major attraction of the Sundarban National Park.
Do plan a Sundarban Tour once in your lifetime and cherish the moment. The above write up will help you know Sundarban in a very better way and make your tour worth remembering.