There are quite a few tasks that need to be accomplished before a website can officially go online. Are you thinking about starting your own site where you will be able to make some extra money? If so, it is important that you familiarize yourself with all of the various aspects of website creation. One of the issues that you will need to handle involves the domain name of your site. This is the address that people will use to find your site. Here are the things that you will need to do in order to ensure that your domain name is correctly registered.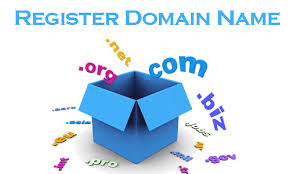 1. Spend some time thinking about what you want your domain name to be.
It is typical for a person to select a domain name that is the same as the name of his or her business. This makes it easier for people to remember. However, you might want to choose something different. In either case, it would be wise to make a list of possible domain names just in case the one that you have your heart set on has already been officially registered by a different person. This is a distinct possibility if the name you want to register is fairly common. Talk with some of your friends and family. Have these people come up with some idea for domain names. You might be able to get some very good suggestions for doing this.
2. Find a domain name registrar that you can do business with.
A registrar will be needed to register your domain name. You might want to talk to some people you know who own websites. Find out the names of the registrars that they have used. You will be able to get some solid references by doing this. You should shop around and compare the prices that are offered by registrars. You might be able to save yourself some cash by doing this. You will have to consider the length of time that you want to register your site. You can ask the registrar to send you a reminder to renew the registration. You need to understand that you are not buying the rights to the domain name permanently. You can also have the registrar perform a domain name search to determine which of your choices are available.
3. You can contact the owner of a domain name that you are interested in buying.
There might be a domain name that you are very interested in. However, it has already been taken by someone else. The good news is that you still have an option available to you in order to get the domain name for yourself. You can get the domain name owner's contact details from the registrar. You can then get in touch with this person and find out if he or she is willing to part with the domain name for a price. It is perfectly legal for a person to sell their rights to a domain name that is currently under their ownership. It will be up to you to negotiate a price with the owner of the domain name that you are interested in buying. You have nothing to lose and everything to gain by trying this. The owner might agree to sell.