Mobile gaming of the word makes us think about smart phones, tablet PCs, as well as Nintendo 3DS or Sony PS Vita, but we often miss out another game device: the smart watch. Although sales of smart watches are not large.
Apple Watch the first year sales will be around 20 million. LG, Motorola, Huawei and other vendors support Android Wear. Pebble Time watches are all on the website Kickstarter to raise the maximum amount of financing projects ever, financing $ 18 million within two weeks.
Large and small technology companies invested a lot of time, effort and money, but the smart watch can play the game?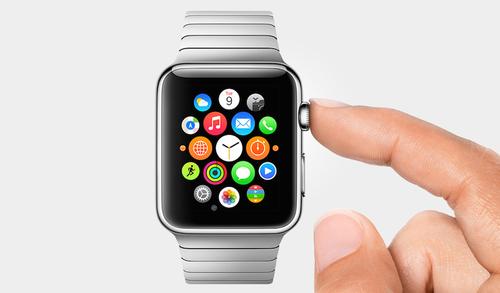 Display Devices will be able to Play the Game
Game consulting company TechSavvy CEO Scott Steinberg said, "no matter what kind of equipment on the game, players like to play. Advantages of smart watch that game anywhere in the user side, users can enjoy without having to handheld smart phones, tablets, or portable handheld game brings convenience. "
Steinberg warned that most smart watches are not considered in the design of the game, play the game experience is good enough. But he believes that Apple could change all that, "Apple can help fill this gap, make the smart watch games into the mainstream."
Some Obstacles
Although the audience requested size is still relatively small, but some developers have released a smart watch game. Teensy Studios recently released Android Wear 6 games, the company CEO Fozia Ashraf said, "We decided to try different types of games on the Android platform, and plans to release the game for Apple Watch, so far we have received a reasonable success. But people seem reluctant to pay for a wearable device game. "
This is an important issue. Mobile gamers have become accustomed to the freemium model, free game play, players during the game will see the ads, or need to buy content, props, etc. – but, in the 2-inch screen advertising is challenging, and no doubt take up the entire screen. Similarly, through the application of shopping realizable also very difficult because there are phones that may be required to complete the transaction nearby.
Real-time advertising is a power-hungry, and smart watches are a limited lifetime. Ashraf said, "Apple Watch focuses on energy efficiency, which limits our options."
Another challenge is: Apple Watch doesn't support Unity– a popular mobile game development tools. Therefore, smart watches, game developers need to solve user problems, including small size, small screen, limited battery life and so on.
Frank Gibeau, executive vice president of EA Mobile, said he believes that "one day will be like playing a game as popular music, smart watches and wearable device are in this direction was taken in an exciting step."