Need to become wealthy? Well, if you need to double or triple your earnings in future then apart from simply earning money you need to invest. After lots of hassling and saving, the times comes when your money has accumulated to a substantial amount, and you are willing to take a shot at growing the money. If you have never been to a business school or lack experience, then making a suitable investment decision could be a hard task. Additionally, most experts will charge you for these services.
How about we help you out completely free? In this guide, I provide you with some of the top 5 smart ways to invest money.
1. Choose A Suitable Investment In The Online Trading Platforms
If you have some good entrepreneurship skills and willing to dive into the investment on your own, then you should consider picking an investment that you can manage well via an online trading platform like Scottrade.
Alternatively, there are several discount brokers available and finding one is not a problem. However, you might want to do some deep research on them to find one that can get the job perfectly done.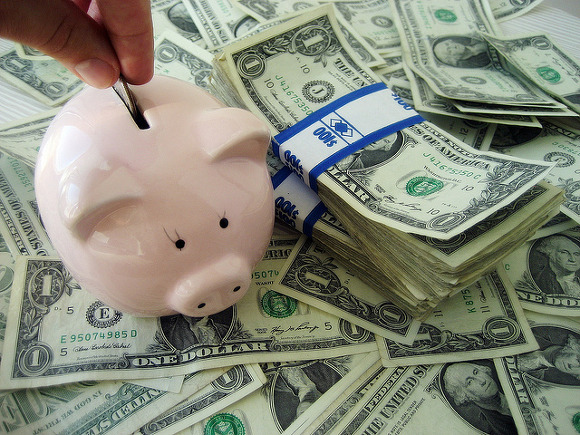 2. Earn Interest Through Lending Money
Investing in other people's lives and earn interest is another great option. The goodness of this investment is that you will always find someone who needs money.
This could also entail peer-to-peer lending which involves lending money to people via online services with the aim of bringing lenders and borrowers together.
Alternatively, you can join a lending club. This provides you with the options of investing using automated investment techniques or investing manually by going through available loans and selecting those you like.
3. Seek The Services Of A Robo-Advisor In Managing Your Money
If you lack good investment skills and you are not comfortable with the idea of loaning out money, you should consider acquiring the services of a robo-advisor.
Who is a robo-advisor? This is an investment company that develops automated software that is engineered to manage portfolios using certain criteria. When signing up for this services, you will be required to provide some information that helps them determine your investment goals or risk tolerance level.
4. Invest In Your Children's Education
It is quite obvious that all parents want the best for their children and education is one of the keys to success. The problem is that nowadays the college fees are a way to high and there are no indications that the fee could decline anytime soon. This means that if you want your kids to pursue their studies to higher levels then you should start saving as early as possible.
Since the college period is usually short, you don't want to begin saving when your children have fully grown due to the fact that the time will be limited. To avoid stress from the financial requirements at that time,
saving money for this purpose is important.
5. Clear Your Debts
I know you are probably wondering how this idea is another way to invest money. Well, having a debt could cost you more due to the interest they attract. You might find the debts being costly when compared to the
returns that you get from the investment.
Conclusion
If you have been saving for a while without an investment idea, then when that time comes you might find making the right choice difficult.
This is why in this quick guide we provide you with some of the best options on how to invest money to ensure that your investment will pay off.
Author of this article is Michael Johnson, the famous trading investor and trading with deep learning researcher. Michael lives in Washington, D.C. In his spare time, Michael likes to travel around the world and meet new people.