A full-featured smart home can provide a level of comfort and convenience that many homeowners would have found hard to imagine just a few short years ago. From lighting and climate control to entertainment and security, a few simple upgrades could be all it takes to converting an existing household into a state-of-the-art smart home. Learning more about home automation options can allow you to find the equipment, systems and resources that have the most to offer.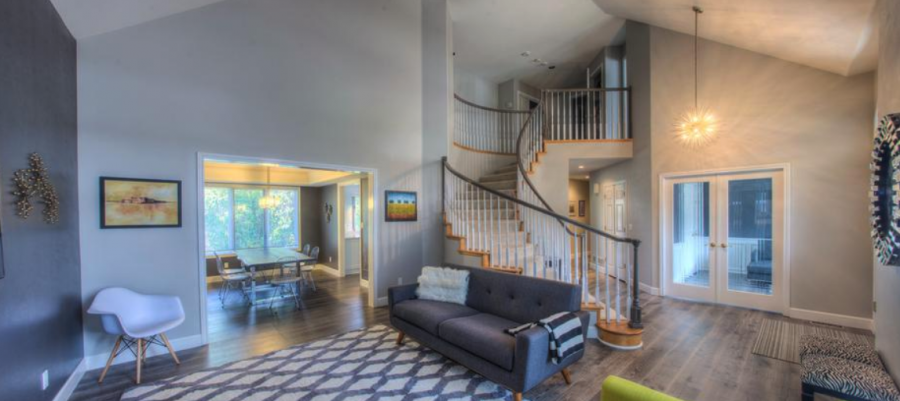 Underfloor Heating
Even the most aggressive heaters and furnaces can still have trouble keeping floors warm. Underfloor heating can improve comfort as well as efficiency. Having heat radiate up from the floors rather than down from the vents is a far more effective way to stay warm and cozy on cold winter days.
Remote Operation
Being able to adjust the temperature, lighting or event activating major appliances from afar can make maintaining a comfortable household a great deal easier. With plenty of fixtures, equipment options and software applications to choose from, a home that can be operated remotely is a more affordable option than ever before.
Automated Timing
Being able to adjust light levels and thermostat settings ahead of time is another automation option you may wish to consider. Being able to program a schedule in advance can minimize utility costs and ensure greater household comfort, especially when used in concert with remotely-operated fixtures and electronic devices. Contracting with a professional to handle the electrical rewiring, installation, and equipment configuration required is often the quickest and easiest way to create an automated household.
Alarms, Monitors and Security
Home security is another concern that home automation may be able to address. The use of automated alarms, digital monitoring equipment and cameras can allow you to address any number of potential security concerns. A current-generation security system can go a long way towards protecting your home and safeguarding its occupants.
Thermostats
Smart-thermostats utilize a number of sophisticated features you may wish to consider. From basic automation and programmable scheduling to adjusting temperature settings based on peak usage times and fluctuating utility rates and costs, upgrading your thermostat can often be very worthwhile.
Home automation and digital appliances can allow you to create a more secure, convenient and comfortable household. Finding the right equipment options or investing in the best home-upgrades could be easier than you might expect. Learning a little more about the wonders of home automation can allow you to discover numerous resources, options and home-automation solutions that may be ideally suited to your needs.