Twenty-nine-year-old Sid has not been having the easiest time working in the IT department of a small company. While Sid loves his job, his severe migraines make it hard for him to always perform to the high standards he sets for himself.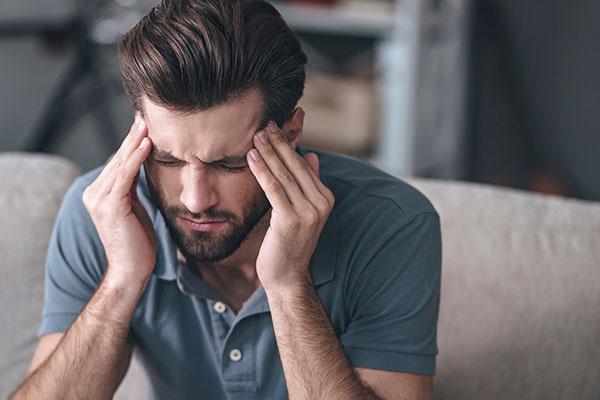 Difficulties With Symptoms
Sid has suffered from severe migraines since his childhood. He experiences intense pain, usually on the left side of his head. During a migraine, he is also sensitive to light and has blurred vision. These symptoms make it incredibly difficult for Sid to program on his computer. Lately, he has been experiencing some nausea in addition to his usual symptoms.
Sid received Employment Insurance for sickness when he took time off for his health, and then applied for Long-Term Disability benefits with the insurance company.
New Medication Needed
When Sid had an appointment with his neurologist, they reviewed Sid's medical history. The neurologist supported Sid and recommended drugs to help him manage his migraines. However, Sid did not feel comfortable with the idea of taking prescription medication. His past attempts at using prescription medications had made him feel worse, and he had experienced other negative side effects.
Long-Term Disability Denied
Sid's migraines started increasing in frequency and duration. It felt like he was spiraling out of control with each passing day. When Sid heard back from the insurance company, they told him that if he was not taking medication then he was not sick. If he was not doing the "appropriate treatment," then he would not qualify.
Even though Sid informed the insurance company that he was using alternative treatments such as acupuncture, exercise and massage therapy to help manage his migraines and pain, the insurance company told him there was no evidence that alternative treatments would be helpful for Sid's condition. Again, they denied his claim. They told Sid to return to work.
Sid tried going back to work, but he could not see the screen and could not be productive during the intense pain of his migraines. He felt frustrated and upset.
Share Lawyers Helps Make Things Right:
Sid was getting increasingly depressed and did not know what to do about the insurance company's decision. A friend of his decided to try to help. He had seen a Share Lawyers brochure at his doctor's office and called Share Lawyers on Sid's behalf. Shortly afterward, Sid came in for a consultation.
The Share Lawyers team helped Sid obtain the information he needed to support his claim that the drugs were not helping him with his migraines. They argued that alternative treatments could also be effective and referred Sid for additional medical assessments.
Share Lawyers succeeded in getting Sid the benefits he needed. Sid was very grateful that his friend stepped in when he did, and was thankful for the expertise and kindness he received from the Share Lawyers team. He told his neurologist about his positive experience, and Share Lawyers' brochures are now available to patients in his neurologist's office.