Are you really up for building any mobile website or mobile app, but confused which option to go for??? Well… in order to find the answer for this question, it is more important to know the pros and cons of building mobile website and mobile app. Though, it can be a heating debate, as both look lucrative when heard.
Many of you must be thinking why it is so important and they don't actually need a mobile app and only a website seems fit with mobile device, whereas some may be in a view that mobile apps are quite beneficial that a website may not be providing…Thinking what is right and what is wrong!!!
You guys will also agree with me that mainly people are concerned with a responsive website that actually looks great while using on a mobile, and believe me, it is not that difficult to get a responsive website which has no downsides as well. People would be viewing the website on their mobile phones and you are required to support that as well. So… apparently you need to have a responsive website, but also want to a mobile app…the question is still the same….which option to choose?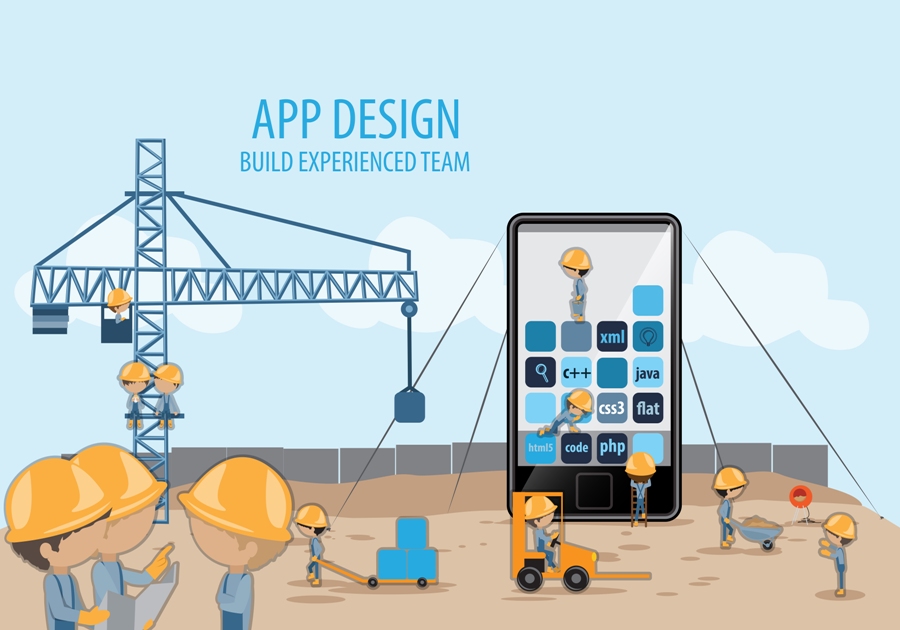 However, according to review of researches in this regard, it has been observed that on an average, mobile users spend approximately 85% of their mobile time on using mobile apps. They not only use apps to access information, but they also get in touch with brands through these apps. The research has also indicated that 68% of mobile users use mobile apps to get engaged with brands.  So, let's take an overview of the benefits mobile apps have over mobile website:
Increased Interaction And Engagement
Mobile apps functions through their own interface environment that eventually allow its users to become more engaged and experience something different. It is mainly because of the fact that mobile apps are purely purpose focused, the apps drive its users to become habitual of using specific apps and they present wide range to interact more effectively.
Quick Offline Or Online Access
All the mobile apps area just a tap away, all you need to do is to tap on the desired app that is installed in your mobile. The makes the users to search for the information that can be accessed both online or offline. There are several apps that are also accessible offline, keeping updates stored in the device.
On the other hand, mobile websites are accessed through mobile browsers and takes some time to load, that can be irritating to customers. In addition to it, mobile websites are not active while offline.
Improved Seo Prospective For In-App Content
Generally, it is believed that in-app content is ignored by Google, when a user is looking for something; however, the case is not the same. There are several ways such as SEO that can facilitate your app in gaining high ranking on search engine. Through app-indexing search engine crawlers, index app content through deep links. This signifies that app will be ranked similar to mobile website, whereas in most of the cases, apps get higher rank as compared to websites.
You can also keep an eye on ranks of your app for SEO by looking at each of the below mentioned optimizations on particular app store:
App Title
App Category
App Description
Keyword Field
Developer Account Name

Built-In Features For Apps
There are additional features and uses presented by mobile apps, which you can't find on mobile websites. The most important factor is the compatibility with other features and hardware of devices.
Better Security With Existing Systems
In order to ensure the higher level of security, mobile apps can be integrated with present security systems quite easily.
So… now you are in better position what to choose as the review of this article would have helped you out in identifying why mobile app is better than mobile website.
About Writer: Alison Cerys is a Web Developer, and a Blogging Expert. Besides, she is associated with dissertation writing UK as Research Expert. Being a web development professional, she likes to share her tips and opinion pieces on the different facets of website development. She loves playing online games.