Are you tired of squeezing into Spanx, avoiding sleeveless tops, and shopping in overpriced plus-size stores? Well, there is good news. By making a few lifestyle changes, you can tone those arms, shop anywhere you want, and ship those support garments off to Goodwill.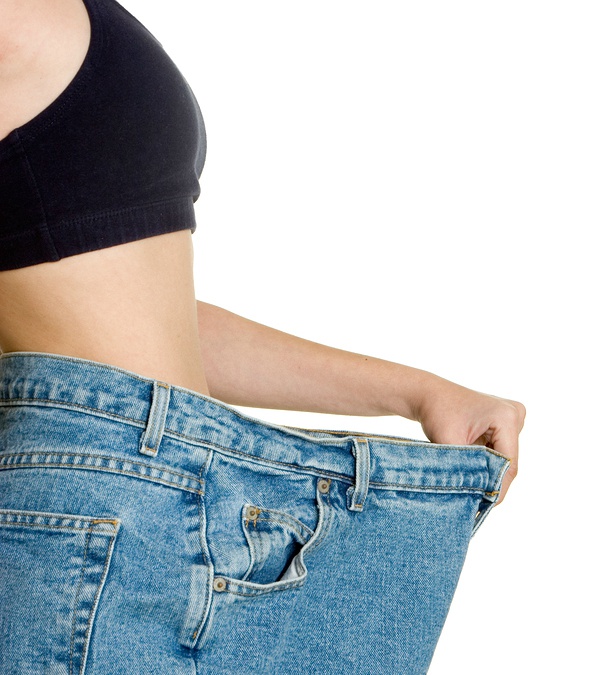 Stop Dieting
If you wish to achieve your goal weight and stay there, you will need to make permanent changes to your lifestyle. Dieting, however, is a short-term "fix"–and the term "fix" is being used loosely–that is almost always impossible to sustain over the long haul.
In fact, chronic dieting can render one's metabolism a frightful mess and cause you to pack on the pounds. The Biggest Loser 's fitness guru, Jillian Michaels tells Health that fad diets that cut out major food groups or involve starving yourself are unmanageable long-term, resulting in a return to weight-gain mode that is compounded by the fact that your body has just adjusted to all that "crazy fad crap." Instead, look for ways that you can improve your eating habits permanently.
Eat the Right Colors
Brightly colored foods–and, no, this does not pertain to M&M's–tend to be healthier. When it comes to filling your plate, think of it as a palette and fill the bulk of it with bright oranges, yellows, reds, and greens. Not only will it make your meal more attractive, but it will also ensure that you receive a substantial dose of vitamin-rich, fiber-filled vegetables and fruits.
Do Not Over-Fuel
If you've just burned two hundred calories on your treadmill, give yourself a pat on the back–not more to eat. "10 Surprising Weight- Loss Tips for Success" warns that working out more does not mean that you can consume more food, especially if you are aiming for weight loss. After a workout, the best thing to fill up on is water.
Recruit a Friend
Do you have a friend that also longs to lose some unwanted weight? If so, you may want to create a buddy system in order to provide you both with greater accountability and support. Plus, as Cosmopolitan adds, food cravings only last about five minutes. If you call your friend and talk about something else, by the time you hang up, the craving will have passed.
Manage Your Portions
If you've endured an evening's worth of television commercials, you've likely noticed that restaurant portions are becoming behemoth. In fact, native Parisian and founder of LeBootCamp.com, Valerie Orsoni, tells Shape that American portions are almost double those found in France and that we, instead, should limit our protein to the size of a deck of cards and a serving of cheese to half that size. The rest of the plate should be vegetables.
Quench It With Water
Soda, sugar-added fruit juices, and trendy hot beverages can dramatically increase your calorie intake and boost your weight. In fact, according to Reader's Digest, the average American consumes an extra 245 calories a day from soft drinks, which equals 90,000 calories per year or 25 pounds. Yikes. Opting for good old water instead of sugary drinks will help you battle the bulge.
You can reclaim your life–and your tank tops–by introducing a few easy changes into your daily routine. So grab that water bottle, cover your plate with rainbow hues, and say "no" to whacky weight loss plans. And, when things seem impossible, envision yourself skinny and make it a reality.
Have you successfully lost weight and kept it off? What was your secret?