Marketing and advertising is an international business, making it difficult to have an edge over your competitors. That's why your marketing business needs to be considered in great detail before launching it. Also, never start one hoping to figure things out as you go along. If you only have some experience, but not an impressive amount, it's best to be an independent contractor first before establishing yourself as a marketing agency founder.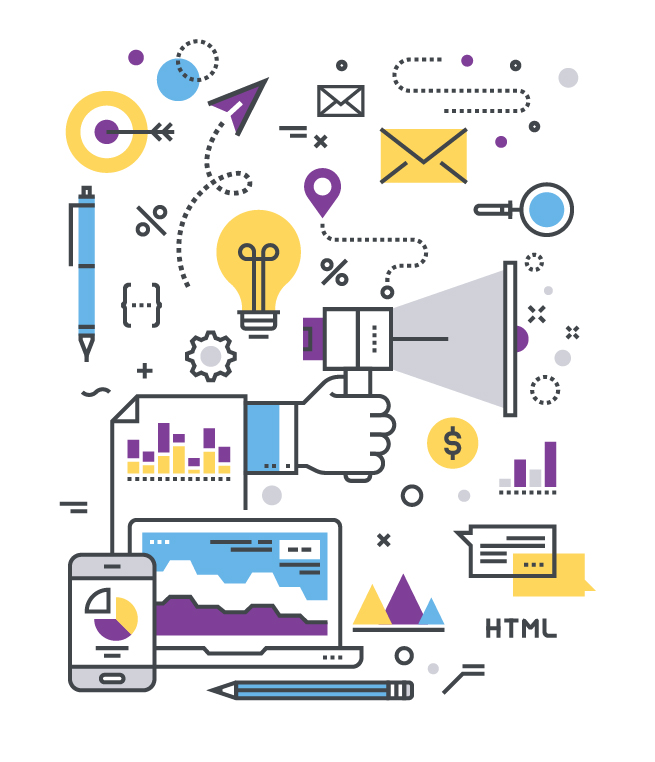 Begin By Marketing Yourself
Clients come to you as a marketing business, but how do you market yourself? You need to have a website, send out newsletters, and advertise online. It's also a good idea to hire an experienced copywriter to describe all the marketing that you can offer clients.
Decide on Your Pricing Plan
You could also create a subscription model, ranging from $25 a month to $95 a month, with the lower cost of an introductory service and the higher one a comprehensive one. Another pricing model is to work on a project basis. Perhaps your consultants could work on a project-by-project basis for each client, allowing them to focus on the most important tasks to improve your client's revenue, tasks like marketing strategy and lead generation.
Choose Your Business Model
You could offer a light spectrum of marketing services which the clients could select based on their budget, wants, needs, and interests. You could, for example, offer a complete website and marketing solution that offers SEO, pay-per-click ad space, email marketing automation, social media management, and mobile app creation.  Another option is you could specialize in just one type of marketing service, such as only offering search engine optimization. If you need help expanding the services you offer your clients, consider finding an SEO partner to work with. They can offer SEO services that you might not have otherwise provided your clients. 
When it comes to marketing your business, your personal brand and the services you offer are the most important things. It's what defines you and separates you from the competition. Regardless of whether you choose to go wide or deep, becoming either a one-stop shop or a high-performing specialist, charge affordable rates that are transparent from the start.