Customer service is a business's greatest virtue. Everything and anything about business is based on providing customers with an image that reflects professionalism and makes them confident. One way is to set up shop in a place that is frequented by many people and has a great reputation.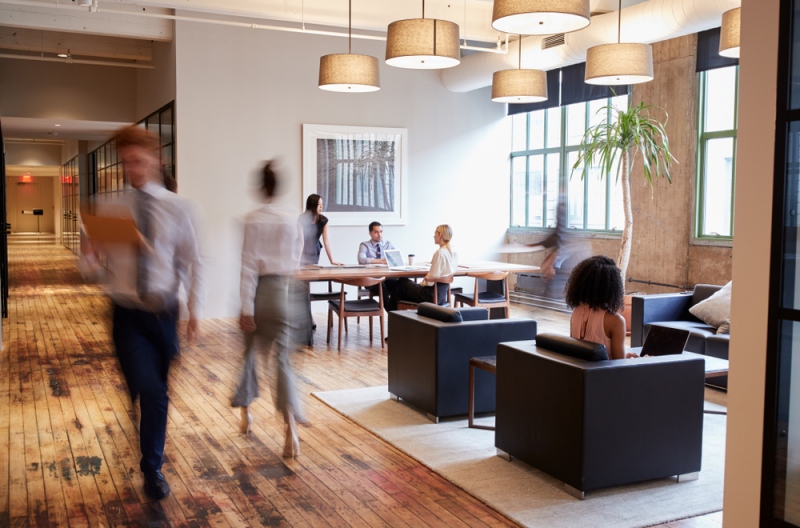 However, in Australia's commercial real estate scene, finding affordable space can be difficult, especially in some of the central locations where rents skyrocket just on name recognition alone. Business, on the other hand, can find affordable space by simply forgoing the protracted conventional contract for the serviced office contract. Take a look at Servcorp Australia's website, for example, at https://www.servcorp.com.au/en/serviced-offices/ to see the cost difference between a conventional office lease and a serviced office one.
Let's take a closer look at some of the ways in which a serviced office can help with business growth.
Allows You To Dress To Impress
The serviced office allows businesses to afford comfortable office space in locations that are usually off limits because of the price. Conventional leases can cost a couple of thousand dollars to initiate, and many of them tend to be very long. Add in the fact that these offices have to be furnished, and businesses can spend quite a bit of money trying to staff the same office space.
The serviced office, alternatively, can dress up your business in a professional fit out at a reduced the cost. Your office comes fully-furnished with the appropriate amenities, which makes moving effortless and requires little downtime. This office space also comes equipped with highly-trained professionals who round out your office's image. Again, businesses have much to smile about in regards to being able to snag office space in prestigious locations.
Allows Low-Cost Accessorising
These offices come equipped with state-of-the-art conference and meeting rooms, which can be accessed when needed. These rooms are usually fitted out with the same furnishings found in other places in the building, but they are rooms built for the purpose in mind. If you need meeting space, these rooms come with video-conferencing capabilities, the usual access to the internet, and audio capabilities. This can make giving presentations very easy for businesses who need access to these tools.
Gives You The Freedom To Roam
The serviced office provides businesses with the freedom to move about easily. One of the reasons that the serviced office has this flexibility is that the leases typically tend to be month-to-month, which gives your business more options if needing to move to another location. Furthermore, if you need to transition into another space, the serviced office can provide your business accommodations that require little time or preparation to set up. All it takes, in many cases, is a call to the leasing agent to scale up or down.
However, another reason for businesses to smile is because these larger serviced offices can provide your business with office space worldwide. When leasing space from an international serviced office provider, businesses gain the benefit of accessing offices in other locations. While they typically assess a fee, the chance to have office space in locations around the world can reduce the amount of footwork needed to arrange office space in other locations. Having the luxury to move around and to meet with clients in other locations is priceless.
Letting The Serviced Office Speak For Itself
The serviced office can make your business smile for so many reasons. The ability to snag great space that is not going to tie you to a long-protracted contract is one reason that the serviced office is a great benefit to your business. Ultimately, great space with an affordable price tag are two of the reasons why businesses can enjoy premium office space and with a smile.