The business world has seen an influx of women entrepreneurs over the last few years. Equipped with inspiration and the will to contribute to the development of the society and economy at large, many women are venturing into the world of business.
Nevertheless, business has its own set of challenges and with strict lending norms procuring small loans can be a tall order. However, knowing secrets to get a small business loans for women can make the borrowing exercise a smooth ride for them.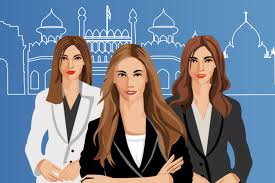 Options Galore
Banks have been the traditional provider of loan for woman owned business. However, today women have ample choice at their disposal for procuring funds. The rise of non-banking financial companies (NBFCs), crowdfunding, angel investors, etc. has opened multiple lending options for women.
A quick search on the Internet gives a comprehensive list of alternate lenders. Businesswomen can read reviews and compare these lenders before applying for a loan. Alternative lenders offer a greater flexibility and choice when it comes to business loans.
Availability of Collateral-free Loans
The idea of business loans for women without collateral was non-existent in the past. However, today collateral-free loans are available in the market. It's difficult for businesswomen who have just started their venture to pledge a collateral.
Collateral-free business loans expedite the loan process and ensure that funding is faster with minimum documentation. A simple online application with a few key documents is all one needs for loan approval and disbursal.
Flexi Loan Facility
NBFCs like Bajaj Finserv, an alternate class of lenders, offer business loans for women with flexi loan facility. There is an approved loan limit from for a particular tenor. One can make multiple withdrawals from this limit as and when required.  
Also, businesswomen need to pay interest only on the amount utilised and not on the entire loan amount. This brings down monthly EMIs, boosts savings and improves cash flow in the long run.
Credit Score – Not the Sole Lending Criteria
Business loan interest rate depends largely on the credit score and while it still holds paramount importance for lenders, it's not the sole lending criteria. Lenders have become more flexible in their approach over the years.
Today, they are ready to lend women entrepreneurs, who don't have a high credit score but do have a strong business proposition fostering long-term growth. Those on the brink of entrepreneurship may not have a very high credit score but a solid business plan to enhance riches.
Flexible Tenor and Minimum Documentation
Presently, several benefits of business loans for women come with flexible tenor with minimum documentation. A flexible tenor helps in chalk out the repayment strategy. Though the exact list of documents may vary across lenders, most of them seek the following along with a passport size photograph:
KYC documents

Business proof; Certificate of business existence

Relevant financial documents

Bank account statement of previous month
Knowing the nuances of lending and the secrets of small business loans can help women entrepreneurs make the right choice.