A manufacturing unit has different rooms or spaces where activities of different production stages take place. Amid different machines, devices, equipment that involve use of motor or electric energy, there is a lot of heat generation that makes the surroundings uncomfortable and suffocating. This goes on to increase; especially when the regional weather is also espoused with extreme shades. The cooling fans industrial in such environment is mandatory, not alone for the people who work in such areas/manufacturing units, but also for the other machines and tools/devices that may get affected due to extreme heat generated.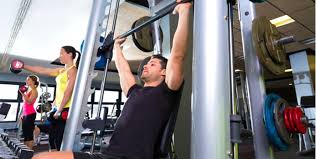 The next dilemma comes for industrial spaces is to choose the right cooling fans that work best for their requirement across different seasons and situations.
How to Choose Industrial Cooling Fans?
There are certain factors that you must keep in mind while buying cooling fans industrial for manufacturing or production units.
Types of Machines Used: The machines used in an industrial area are the key deciding factor while buying a cooling fan. It decides the heat generation in that particular area.
Type of Manufacturing Activities: The type of manufacturing activity involved in production stage and the frequency of those activities is also an important factor that you must consider. It will decide how many times the industrial space is getting heated, causing the air to warm and cause congestion.
Amount of Heat Generation: The amount of heat generation is must to take into consideration. It can be gauged with respective heat calculating meters or can be decided as per your personal understanding. Also, the ventilation system should be considered. The areas which lack ventilation should have more cooling fans.
Regional Weather: The weather of the region is another important factor that affects the heat and the surrounding of industrial space.
Cooling Options to Choose
Different cooling options working on the air and water system brings plethora of choice to industrial workers to get the best suited heat cutting methods.
Heat Evaporation Fan: The cooling fan that evaporates heat working on particular science of doing the same is being popularly used by manufacturing units.
Jumbo Ceiling Fans: Huge and jumbo sized ceiling fans are used to blow cool air in large rooms and blow away the congestion and heat.
Intake Exhaust Fans: The intake exhaust fan that takes in all the heat and congested air and extract out through exhaust fan enables cooling system in the industrial area. It is easy to install at walls and also work best as ventilation system.
Movable Coolers: Industrial coolers with wheels on their legs facilitate portable and movable cooling system in the industrial spaces and rooms.
These points can help you make a right choice for your workplace.