Samsung's new generation Galaxy A3 (SM-A310F) and Galaxy A5 (SM-A5100) has unveiled, And two new smartphones  have now been spotted on the US FCC website. The Galaxy A5 will be entitled to a larger battery capacity of 2900mAh and Galaxy A3 comes  with two SIM Ports.
Galaxy A3 will be equipped with 4.7 inches with 1280 × 720p resolution display, powered by  quad-core Exynos 7580 processor clocked at 1.5GHz coupled with Mali-T720 GPU, running with 1.5GB of RAM and 16GB of internal storage space body. that will be increased by using a microSD card. Its dimensions are 130.1 x 65.5 x 6.9 mm and weighs 112 grams. Meanwhile, Galaxy A3 includes a  12 mega pixel main camera and for video chat 5-megapixel front camera, preloaded with Android 5.1.1 operating system. In addition, Galaxy A3 successor also provides Dual SIM standby device, while two new smartphones  support NFC functionality, compatible with Samsung Pay, a forthcoming mobile payments feature, In addition, Single-band LTE.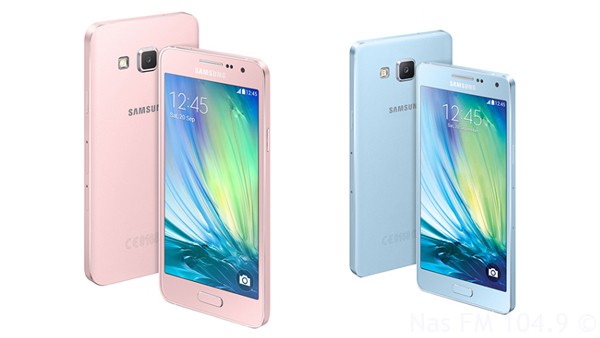 On the other side, Galaxy A5 (2016) has also been certified by the FCC , Galaxy A5  equipped with a 1920 × 1080p resolution, 5.2-inch display, equipped with a octa-core Exynos 7 series processor clocked at 1.5GHz  and Mali-T720 GPU, 2GB of memory to run, and in addition 16GB of internal storage space body. Meanwhile, For photos and online video chat, It it will house a camera 13 megapixel  and 5 mega pixels front camera in combination. Both phones can connect to 4G mobile networks and this compatible  with a chip WiFi 802.11 b / g / n, Bluetooth  and  NFC.
 We know practically everything about the mid-range models, Samsung also plans to release Another 'A' series model, Samsung Galaxy A7 in January (2016).  Galaxy A7  will feature a 5.2-inch full HD screen, Rumored to powered by an Snapdragon 615 or Exynos 7580, coupled with 3 GB of RAM, it will have  16 GB internal storage, expected to feature 13 MP back camera  and front-facing camera of 5 MP. It will run on Android 5.1.1 Lollipop operating system.