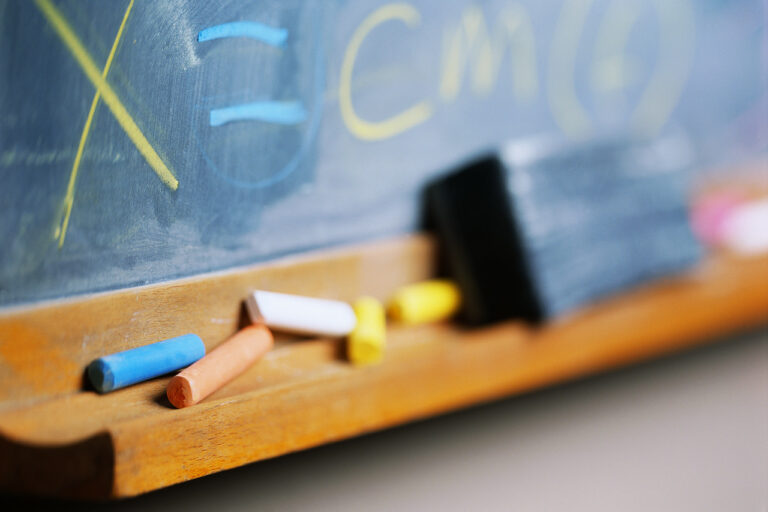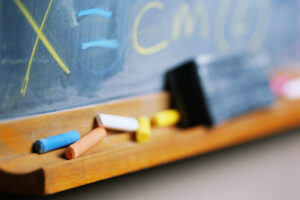 Education is also a victim of unhealthy polarization just as politics. It is segmented into 2 camps; those that contend that technology makes teachers an anachronism and those who still prefer to see teachers as an instructor. For all intents and purposes, there are no easy answers. This article will briefly examine the potential technology brings to the age-old UK education system.
Age of Teachers or Technology?
It is asserted with reasonable conviction that the 'teacher system' should be on its way out. As is the case, in an individualistic world, education should be completely customized. For instance, School of One has revolutionized education by allotting the students a personalized curriculum on a daily basis with software that adapts the content and instructions from the previous day.
Apart from that, MOOCs (Massive Open Online Courses) allows virtual users to fully benefit from learning online. In other cases, teachers are now flirting with flipped learning that puts the students front and centre of the process. The students absorb the course material, are quizzed and are marked based on this learning.
Dissatisfaction amongst Teachers
When inquired from the teachers about leaving their current occupation, their grotesque dissatisfaction is the resonating response. According to them, students are simply going through the motions and exams are the core focus at the end of it.
For teachers who are highly invested in their subjects, it is simply dissuasive for them to plod through the subject matter without actually deepening the understanding of the students. As windows close fast, it is a race against time to complete the allotted course by any means necessary. For few, the education system is simply an exam factory, a stark reality that most of the teachers have accepted without question.
There are certain drawbacks to this system which are briefly mentioned below:
Path of Least Resistance
The teachers are compelled to opt for the easiest of exam boards and relatively easy exam content for fast-paced results. For instance, the English department may choose novels to read since they are less complex. Easier subjects in humanities are chosen to ease the process.
Starting GCSE early
As opposed to initiating the GCSE syllabus in year 10, the schools start out from year 9. Thus, the students are drilled for exams continuously in 3 of their 5 years. Certain schools also give GCSE grades to students from year 7.
Exam-based Classes
For the most part, students are given a dosage of exam classes only, whereas non-exam based curriculum is unheard of entirely. There is a lack of time for such initiatives with GCSE curriculum taught from year 9-11. This implies that unless a student takes GCSE in drama, art or music, there are no classes in these subjects from age 14 and onwards.
Lack of Creativity
The English Baccalaureate lacks any creative subjects as of yet. In a time when problem-solving, communication and creativity are much-needed in the professional world, these subjects are sidelined.
Engaged Education: The Healthy Alternative
There are currently two possible futures lying ahead for the UK education system. In one case, the teachers stand to become a thing of the past. In the other, they may simply be willingly leaving in hordes due to lack of interest.
This state is not good enough. As Nelson Mandela stated, 'Education is the most powerful weapon to change the world'. However, this weapon is without ammunition. In the age of big dilemmas, big data, big crisis and potentially big opportunities, the education system is still one-dimensional as the world becomes multidimensional. As is the case, schools simply lack ambition, vision, values and the scale of its scope.
The achievement of younger generation stands at greater risk. This education and its constricted measures devalue the potential and success of their children. The engaged education system blends the challenges posed by the present times, where heart, hand and hand are in synchronization.
Expansive Education, not Constrained Education
In most cases, schools are mostly looking inward, trapped in their bubbles. They should rather be more engaged, open to the organisations at hand and allow productive collaboration that would invite innovation. The students can greatly benefit from this real-world learning as directors, scientists, historians and mathematicians can analyze and critique their work.
Due to this reason, work experience has been reinvented. The students invest time in an organization with a real-time project that gives them hands-on experience of the rigours of the professional world.
Changes in Ofsted
For developing a new pathway, certain changes need to be made. First and foremost, Ofsted systems need to undergo an overhaul. It was necessary at one point in time for assurance of minimum standards, a benchmark of sorts for the schools to straighten their act. However, it is destructive and damaging in the grander scheme of things as it thrives on brutal judgments, rapid inspections and us vs. them culture.
On the other hand, a more diverse and sophisticated exam system is required. The stakes need to be less high, fewer subjects, less standardization and most of all, GCSEs needs to be scrapped. It is a school leaving taken at 16 when education should be left at 18. GCSEs can be replaced by a bunch of smaller exams, the likes of which includes science, math, English and others. Moreover, they can also be marked and assessed based on their inner qualities and skill set.
Author Bio:
Helga Jorge is a mentor of students in an educational institute of London with the experience of more than two years. Many students have availed her online assignment help UK in a remarkable way.