At some point of time in their respective careers, every blogger who has tasted the nectar of success, reaches a point of complacency. The steady inflow of revenue, web traffic and their sense of pride, is the perfect recipe of stagnation. The sluggishness of bloggers often lead to irreparable damage. Adhering to these principles can do away with complacency and accelerate growth.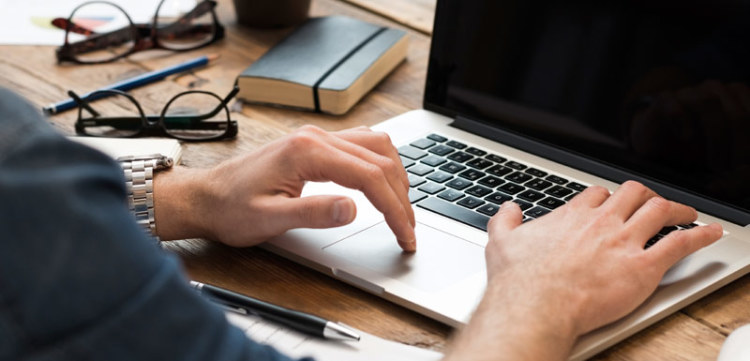 Shifting of Focus
What is that ONE thing which got you successfully landed in this peculiar world of blogging? Did you ever think of asking yourself this question before? A few moments of deep introspection would not hurt. It is just that you need to give yourself an absolutely honest response. Is it a tremendous passion for writing and connecting with lots of people to enrich your mind? Or is it just another way of accumulating wealth? Well the tragic part is that, if you're penning down those words on a daily basis only for the sake of money, then blogging would soon become the sickest activity for you in the world! And there is probably no better way of murdering your love for writing, of course provided that you had any in the first place! If you slowly work on shifting your focus from money to the pleasure of writing, you will be doing the biggest favor to your own self!
Quality Over Quantity
The very thought of making a choice between quality and quantity, is something that pesters every blogger out there! A number of bloggers may think to start a blog but they have admitted that they feel some sort of invisible pressure to stick to a rigid posting schedule, even at the cost of supplying content of sub-standard quality to the readers. This is exactly where the decision making power of a blogger is really tested. Unless you have something really interesting for your readers, DO NOT POST. It is not the frequency, but the quality of your posts which has managed to keep your sincere readers glued to your page. Whether you post once in a day or a month, is hardly a matter of concern. But the stuff which you post, must be of unquestionable standard.
Timing is Important
The pressure to accomplish one's own targets, often compels bloggers to continue with their writing even when they are mentally or physically exhausted. They fail to realize that their sense of fatigue would secretly manifest itself in the nature and contents of writing. This fact would certainly not go unnoticed by keen readers. At any particular point of time of a day, if you feel that you are not in a proper shape to frame your contents, then please don't. Avoid haste and do things at your own pace. Once you start feeling your usual self, you can start penning down some great lines with your renewed spell of energy.
Receptivity and Innovation
Keeping an open mind would be extremely beneficial for the health of your blog. Even if you have been running your blog page successfully for quite some time, the willingness to accept recommendations and honest criticism, would help you in making a thorough assessment of your performance. Observing several blogs, taking good notice of their themes, plugins and other remarkable features would inspire you with some brilliant ideas which could be implemented in your own page for a complete makeover.
Charm of Change
If you want to wipe out those traces of complacency from your blog page, the best way of doing it would be by presenting your blog with a fresh lease of life. Incorporating lovely cartoons, infographics, or creating an engaging video would add a dash of dynamism, and help breathing in new life. Besides delivering consistent performance, you should be able to recognize and effectively utilize even the slightest scope that is there for improvement. The moment you start indulging that feeling of smug satisfaction, you would be unknowingly stepping into a really dangerous territory. Before you even realize what is going on, your blog page would become extinct.