It says that always having a backup plan might save your life someday, but not everyone knows it unless when we lose something important. Do you trust the computer so much that you never think about creating any backups for the system or the whole hard drive? Well, I have to say that the hard drive is not really that "hard" as you think. The data on hard drive might be deleted by accident, attacked by the virus, get lost by system crash, or been formatted. But don't panic, the data still remains on the hard drive if you didn't save any other files on it to overwrite the data. In this situation, the chance of getting the data back is big. There's no need to turn to computer repair service company or computer repair shop, which for sure will cost you a lot, you can just do it by yourself at home, even if you know only few knowledge about computing. There are actually many data recovery software, such as Undelete and Recover My Files. One of the best recovery software, I have to say, must be EaseUS Data Recovery Wizard. This software has been in the market for ten years, winning a good reputation among the users. It has helped millions of users who suffered from data loss. It is also featured on Cnet.com, PCAdvisor, and PCWorld.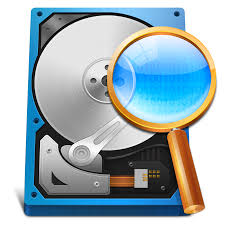 Main features of EaseUS Data Recovery Wizard
-Recover files from PC/laptop, hard drive, lost or raw partition, USB drive, memory card, digital camera,  music player or other storage devices.
-Recover lost data due to deleting, formatting, partition loss, partition inaccessibility, virus attack, system crash or other unknown reasons.
-Support recovering images, documents, videos, music, emails, archives etc.
-Support large hard disk.
Steps to perform hard drive recovery with EaseUS Data Recovery Wizard
Step 1- Before recovering the data, EaseUS will first help you make things simple by selecting the file types that you want to recover. All the common file formats are classified into 6 different categories, including Graphic, Audio, Document, Video, Email and Other. This step will help to save much time when the software begins to scan the hard drive later.
Step 2- After selecting the file types, you will need to select the location where the data got lost, like Desktop, Windows Libraries, Hard Disk Drives, Lost Hard Disk Drives if the whole partition has been deleted or lost. By selecting the file location can also accelerate the scanning speed.
Step 3- Now you can start to scan the file types you selected from the locations you chose. The software will perform a quick scan by default. If the quick scan cannot get what you want, you can then switch to deep scan by clicking the "deep scan" button below.
Step 4- You can preview the scanned files before recovering. After the preview or search, you can select the targeted files and press Recover button to recover and save them on your computer or storage device. Note that you cannot save the recovered files on the location where the data lost. If you do so, the old data might be overwritten by the new data.
So you see it is quite easy to recover data using the EaseUS Data Recovery Wizard which is one of the best reliable free data recovery software. It got free version and Pro version. Free version supports recovering data of 2 GB.