These days, each one of us is quite busy and at times even utility bills are left unpaid. This could lead to paying penalties and/or disconnection of services and lot more hassles to get them started again after paying the due bills.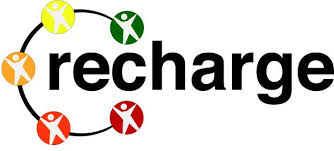 But with changing times especially with the arrival of the internet as a service, the entire scenario of availing these services, payment of pending bills and more has gone a tremendous change. You can get services of a mobile service provider by registering online and without visiting their office.  With regards to their service offerings and mobile plans, you can opt for prepaid mobile services which can be recharged once the subscription amount gets exhausted.
Recharge Your Phone Instantly
For recharging the subscription amount, you need to visit the recharge service provider online and get it done in an instant.  To begin with, you need to open an account with personal email id and certain contact details and proceed to recharge your service. For paying the recharge amount, you can do it through online banking, credit/debit card or ATM card.
Numerous Service Providers at One Stop
Recharge service providers undertake mobile phone plans, data cards, DTH and even postpaid mobile accounts.  In India, Freecharge is a well established provider which offers recharge of pre paid mobile plans of Airtel, Aircel, Tata Docomo, Indicom Walk, Reliance and Videocon to name a few.  They undertake Data Card recharge of Tata Photon, MTS, Aircel, BSNL, Tata Docomo, Idea and many others.
On similar lines, they also cater DTH TV recharge subscriptions of Airtel, Dish, Tata Sky, Sun Direct and Videocon D2H while mobile postpaid bills of popular providers such as Airtel, BSNL, Tata Docomo, Idea, Vodafone and Reliance.
Save Money with Instant Discounts
Being their customer, you can take advantage of Freecharge promo codes and get discounts on your bill amount, cash back and other third party discounts and bargain offers.  This means you not only get to pay your bills conveniently but also get rewarded for using their services.
Freecharge offers discount coupons from top most fashion retailers, food outlets, entertainment tickets, travel tickets, online shopping, salon visits and even shopping at grocery stores and more.
Safe and Secured Payment Gateway
There is no need to hesitate when using their services as they happen in an extremely safe and secure payment gateway, ensuring hassle free and instant recharge. Additionally, the promo code or the discount coupon is delivered right away without any time lags.
Available 24×7
You can now save a great deal of hassle otherwise involved in keeping track of due dates and taking out time to make timely payments. This is because with them, you can not only pay your bills 24×7 but also get your mobiles, data services and DTH services recharged instantly irrespective of the hour of the day or the week.
Once you have enjoyed the hassle free experience of staying connected through your mobile phone, internet and DTH services without venturing out of your home through Freecharge, you are surely going to prefer an online recharge every time you need one.