Clothing gives us the opportunity to express our individuality and our mood. When we choose the outfit to go out at night to a job interview or a date, we are showing different facets of ourselves.
Clothing has the great power to make us feel good about ourselves, want to know why?
It gives Security
If you have a job interview or want to impress a guy on a date, the clothes will help you achieve what you want to convey. Feel confident and attractive gives you all the security to enjoy every experience and be subject yourself.
It is never Boring
No matter what occasion to choose an outfit, the clothes offer hundreds of possibilities to give a fun and equally appropriate touch. It's super fun to try different looks and choose the clothes that look best to you.
It is always Original
No matter if someone has the same shirt, the way you choose to combine it always will be original. The good thing about fashion is that it encourages us to innovate and be ourselves.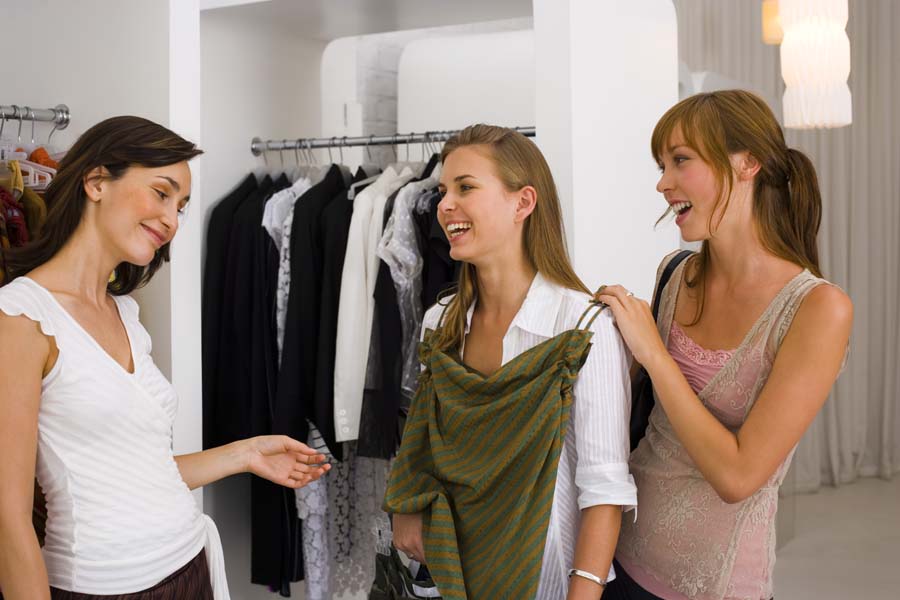 Increase your Self-esteem
Clothes can make you feel amazing in the blink of an eye, find that perfect for the occasion or that trend that looks great on your body garment will make you feel happier and more motivated.
That's why we love it!
It is a Cure for Sadness or Stress
Many people when they have a sad, stressed or did not feel very good then we go shopping. Why? Because the clothes raise our spirits, it makes us come out of reality to get carried away with trends, accessories and prints.
It helps you Rejuvenate
When we are bored or need a change, always we start by fashion. Change looks helps us feel renewed, to encourage us to new things and enjoy. It's super exciting to try different styles or looks to find those with whom you most identify.
It helps you to be yourself
Clothing gives to the world how you are. If you have a more relaxed and quiet side, if you're bold and modern or are elegant and classic. It gives an identity and helps you to externalize what you feel inside makes us so happy!
It's a Great Way to Express Yourself
Whether you have a big day or a sad day, fashion accompanies your moods and helps express creatively. Even if you want to feel professional and serious, or sexy and elegant fashion mirror it helps you achieve what you feel or want to convey to the world.
You can display different Facets with your Looks
Fashion is so broad and offers many possibilities that can show different facets. A look shows our serious work and professional life, a casual look shows our relaxed and trendy side, a formal look displays our most elegant side. Certainly think our power look for every facet of our lives is super fun.
You Feel Pretty and Stylish
When you dress in the clothes that you like, you get to feel prettier and with your own style that raise your self-esteem and improve your mood. Nice to see you and be happy with your look definitely makes you happy or not?
Experience a Great Feeling when you find that Ideal Person
There is nothing better than the feeling that you have found the perfect garment for your look. Whether for a formal event or for an appointment, find an item you like, make you feel pretty and stylish … it's fabulous!
It is clear that our happiness does not depend on clothes closet but it does help us to feel more beautiful, confident and safe.