Screen Capture Studio by Movavi is by far the best software for screen casting. Through its use, we can easily record whatever is going on on the screen. It is a video editor which has the features to perform all the video editing works without mistakes. The use of this software almost eliminates the need of installation of various applications to grab screen shots, capture video calls, and edit the content of the video. This software will let you enjoy the experience of creating world class recordings without any out-of-sync issue.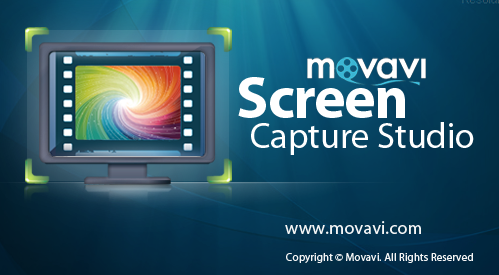 Why Switch to the Movavi Screen Capture Studio?
To easily create music and captions to the video.
Rotate the videos to your desired angle.
Split the screen of the video and then again join it.
Add dramatic effects to it to make it eye-catching.
How to use it?
By installing this user-friendly video creation software, you can capture calls from Skype, snag video from the webcam, and create videos according to your desire. Let's find out how to utilize this easy software.
Adjust the parameters of Screen Capturing. Set the rate of the frame by recording the videos at a speed of 60fps. Set the area where you want to record. Pick up video from the sources you get. Capture the actions of the mouse and keyboard. Determine the controlling power of the keyboard while recording. Now with the use of various colors, highlight the cursor.
The next step is screencast recording. While capturing screen on your Windows computer, make use of the hot keys. It will help you to manage the process of capturing. Lay your hands on the screen with the help of Movavi and go for taking screenshots while capturing the screen at the same time. Set an approximate time the software will take to complete the capturing procedure.
Now comes the most significant part. Cut the video you have shot into many different parts so that you can easily remove the content which you don't want. Now filter it and add some effects to increase the drama of your story. Add music to the background and subtitles to heat it up.
The use of this software will enable you to save your video clip in AVI, MP4, MOV, and other such well-known formats. Here, you will get also a broad range of prefabricated presets for cell phones. For easy playback, save your new video on Samsung, Nokia, iPad, iPhone, and others. This video creation software provides backup to Windows7, Windows8, Vista, and Windows XP. As it also gives support to HD technology of Intel, you can record the chats on Skype and videos available online minimizing the need to additional conversions.
Movavi also frequently offers various promo codes and deals to limit the price of the software making it extremely cost-effective. Avail the offer before it expires.
Share your created and edited video clips with your near ones on You Tube, Vimeo or Facebook.