In our hectic schedules, where we are unable to find some time to breathe, it becomes highly difficult to cook fresh food every single day. Finding out no time to cook doesn't mean that you should start consuming stale food. In the race of outdoing each other, and meeting deadlines, somewhere we start neglecting our health. Preparing meals for the whole week on weekends is just not a great idea to follow. This is when the idea of food takeaways comes into picture. All you need to do is place an order on phone, or in person, and takeaway the delicious food quickly. Many online takeaway platforms in the UK are making people's lives simpler, and easier with their brilliant services. No matter where you reside, you can find your favourite restaurants in your hometown, order food from the comfort of your home, and get a takeaway in no time.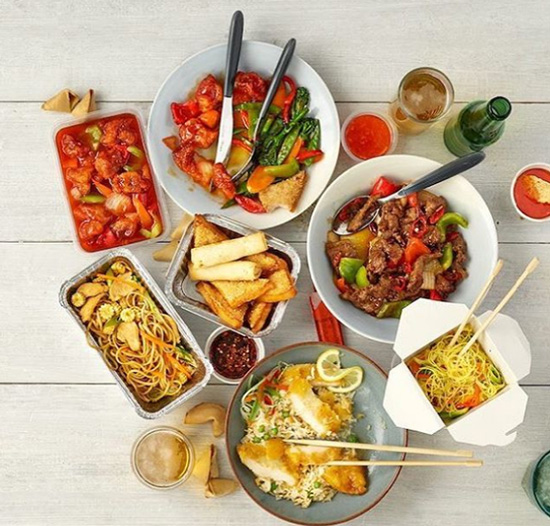 Takeaways are creating rage in the UK due to following reasons:
Saves your time: Some people are not fond of cooking, while some don't have enough time for cooking their favourite dishes. Food takeaway platforms give them an opportunity to utilize their precious time in productive tasks. So, the customers can order tasty food whenever they want while focusing on their important personal and professional activities. Things become more complicated when your friends, or relatives are coming at your place. However, with the magical food takeaway option, at least you don't have to undergo the hassle of preparing food for so many guests.
Serving quality food is their priority: When we spend money on anything, we hope for receiving excellent results. Similarly, the food takeaway platforms in the UK make sure that their customers receiving nothing but premium quality food. They strive to deliver their customers complete value for their money. Every ingredient used in the meals is fresh, and the chefs ensure that they prepare food meeting the tastes of their customers. The popular food chains strive to prepare food that is healthy, and delicious. After all, it's all about pleasing your taste buds with good food, and leading a healthy lifestyle simultaneously.
Easy payment options: Ordering food online is fascinating, but sometimes, the tedious process of payment ruins all the fun.  Also food take away sites give you easy payment options including payment by cash, credit card, debit card, or net banking. As the sites are completely updated with the security measures, you should not resist using smart cards, or paying online. You can select the most convenient mode of payment after placing the order, and leave everything else on the staff representatives.
Mobile Apps: Mobile apps are beneficial for both customers, and business owners. With mobile apps, customers get the ease of placing orders by using their phone, while it becomes easier for the business to promote its services among larger audiences. Due to technological advancements taking place, now it has become important for every business to design its mobile app for reaching huge masses. In the presence of mobile apps, you don't have to use your traditional devices such as PC and laptops every time for placing order. Just install your preferred restaurant's app on your smartphone, and use it anytime for placing orders.
Order your favourite food/dessert: Takeaways don't come with the restriction of ordering a few food items. You can manage ordering almost anything and everything from home. The quick service delivery further ensures that the customers receive their food at the right time. Now, what can be more alluring than having freshly prepared food right at your own space? Be it starters, full-fledged meal, desserts, or drinks, you've the freedom to place order for the sizzling dishes.
You eat peacefully: The biggest benefit of takeaways is that you save yourself from that chirpy ambience of the restaurant. Sitting and consuming food in restaurants can be a great thought if there are not much people. While being at home, you can enjoy your takeaway while watching your desired movie on TV with zero disturbances.
Takeaways are certainly bliss for the people who are stuck in their lives, or too lethargic to cook food someday. If you've no clear idea regarding the food chains that offer takeaways in your local areas, just download the popular app of well known food take away retailer Hungry House, and find your choice of restaurants on the go. Isn't it too easy? The customers are happy with its services, and you can read several positive reviews given by the other users, in case, you are doubtful.