For the promotion of business and marketing of various products and services, one has to take help of experts in marketing. The change of technology has forced the marketing experts to come up with new options, and they found the SMS as one of the means that can easily reach to a number of people in no time. The low cost, quick response, reaching a mass in less time and boost to business in a quick turnaround time are some of the advantages with SMS marketing.
To increase the growth of any business, we need to promote them on different platforms similarly does the Promotional SMS services. To boost up your business, you can use the exclusive facilities of Promotional SMS which is running on different gateways. You can send the SMS from your ID to different peoples including your clients.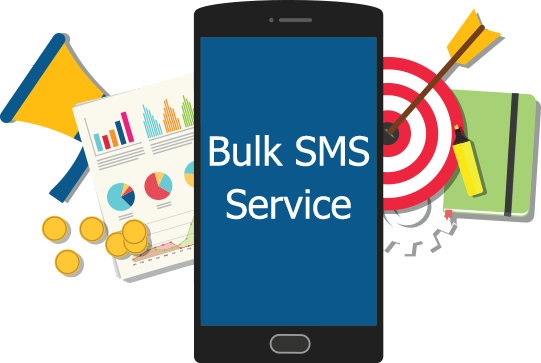 With the help of the Promotional bulk SMS, the companies can promote their business, services or products to the potential customers. For sending a message through this service, you require internet connection, active package and a time limit. The users can only process their SMS within 9 AM to 9 PM (depending on the time zone of respective country), and the messages sent after 9 PM will be processed in next working hours. Unlike transactional SMS you cannot deliver Promotional SMS on DND registered numbers.
Promotional SMS services in India
The trend of Promotional SMS is expanding very rapidly in all countries and on this list, India is at the top. In India, different companies are using this trend for boosting their business and spreading it among the large population. There are several Promotional SMS service providers in India which are offering instant access for sending the bulk SMS to lots of users simultaneously within no time.
Features of Promotional SMS
This feature can be used by anyone like a company, individual or group of an individual for the purpose of promotion, advertisement or marketing of their product, brand or service. Here, we are listing some basic features of it.
* Time of delivery: From 9 AM to 9 PM only
* Campaign option: Data will be provided at extra cost
* Multiple SMS Gateway: It is assigned to automatically to all clients.
* DND numbers: Only on automatically filtered numbers.
* Sender ID: Dynamic Numeric Sender ID
* Cost of Set up: No charge, set up is free
* Gateway options: There are two gateway options, Normal SMS Gateway, and High Priority SMS Gateway
You can even schedule your message for a particular time, and it will automatically send when the time reaches. For your ease and comfort, the Dashboard is very simple and easily accessible with all basic information in a graphical way with the fastest SMS delivery service. From all companies running in India, there are around 70% organizations which are using this facility of Promotional bulk SMS for the purpose of advertisement and marketing related to their product or services and giving it a professional touch user will get an alpha-numeric sender ID like as of LM-875501 instead of name.