The 14th of February is fast approaching, the day on which love is known all around. Whether you've been in a relationship for six months or sixty years, be sure to give your special someone something personal and extra special. Remember, a personalised gift shows that you've put genuine thought and effort into your gift buying, and that will put you in the good books.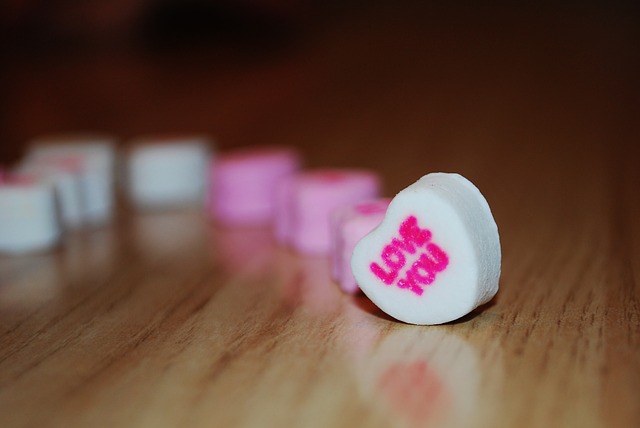 Here are 5 great personalisable Valentine's Day gifts that will show your partner how much you care.
5. Customised Mugs
Simple, but effective, a customised mug makes a great 'keepsafe' and acts as a constant reminder to your partner that you love them. After all, most people spend most of their day with a mug of tea or coffee next to them. This is a particularly nice gift for people who work long hours in an office. No matter how bored they are, there will always be a nice little reminder that someone loves them right by their side. With no end to the amount of images and slogans that can be slapped on the side of a mug, there's no limit to what you can up with (short of your own imagination)!
4. Your Last Rolo
Do you love anyone enough to give them your last Rolo? The famous tag line for the delicious caramel wrapped in chocolate sweetie has spawned some truly brilliant TV adverts down through the years. So effective has this advertising campaign been that it has been labelled the most romantic of all time in a recent survey.
Rolo producers, Nestle, have capitalised on this by creating all manner of Last Rolo-themed jewellery which tends to sell really well around Valentine's Day. But if your partner is truly old school, they'll probably love you all the more for giving away your last sweetie.
3. Spoof Newspapers
There's plenty of sentimental fun to be had when making up your very own newspaper headlines. Your personalised paper can inform your partner that they have been voted the world's sexiest man/woman, world's greatest boyfriends girlfriend etc., but if you really want to impress, base your headlines on something unique to the two of you; an in-joke or a shared experience – something that the two of you will cherish forever.
2. Personally Engraved Gifts
A nice gift is always appreciated, but even more so when it is unique. A personal engraved messaged adds a touch of class to any gift. You can get engraved conservative mirrors, customized charm wrist trinkets, engraved wine plugs, engraved glasses and much more. Whether you keep your message quick and painless or babble away with expressions of longing and love for your soulmate, they'll be frail at the knees and well and truly under your spell this Valentine's Day!
1. Lovers Name a Star Gift
This must be the embodiment of sentimental. Deify your love perpetually by naming two neighbouring stars after both you and your partner. They say love is written in the stars – in the case of case of a Lovers Name A Star Pack it is quite literally! It also gives you a good pun-making opportunity should your partner ever ask for their own personal space!