Cuddalore is a small, quaint town blessed by the charms of nature. It falls in Tamil Nadu, the state which observes the most number of tourists in India. Cuddalore offers visitors with attractions like religious sites such as temples, as well as calm beaches. It is a nice place to visit when you are in the state.
Nearest airport and railway station – Cuddalore has its own railway station and you can reach here from Chennai in around 4 hours. There is no airport here and the alternate mode of travel is on a bus. The bus stand is close to most of the hotels in Cuddalore.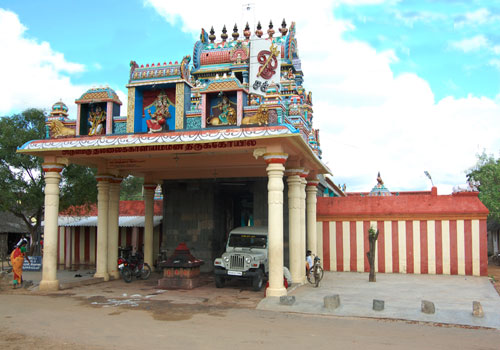 Major Attractions – Here are the most popular places to visit in Cuddalore:
Silver Beach – The sweeping view of the vast sea against the gray and blue sky is a magnificent sight to behold in Cuddalore at Silver Beach. Here, you can enjoy boating and horse riding as well. There is a play area for the kids as well. You can check-in at any boathouse right on the beach and bask in the enjoyment of spending the whole day right beside the seascape. Definitely a cosy way to have fun on your vacation.
Thillai Kali temple – This is an ancient temple and it is revered by the locals to a great degree. You can visit here to explore the old architecture of the temple and offer your prayers.
Thiruvahindrapuram – It is a village with the Lord Devanatha temple. It is part of the 108 Divya Desams. You can visit here on a spiritual quest.
Padaleeswarar temple – It is a Lord Shiva temple. It is medieval and historic. It is situated in the center of the town. There are many temples in Cuddalore you can visit besides these.
Sea Port – This is a busy port and you can spend some time here enjoying the seaside and exploring the business of cargoes and shipments.
Place to stay at – You will find a number of hotels to stay in Cuddalore. From the range of luxury suites to budget accommodation, you can have your own choice.
Best time to visit – Although the weather is mild in Cuddalore, the best time to visit here is between November-December.
Besides sightseeing, you can also check out the food in Cuddalore. Most of the eateries provide both north Indian and south Indian cuisines. Full meals are mostly served during day time. After exploring the food, you can check out the local handicrafts such as the clay dolls and buy some souvenirs.
Since Cuddalore is a small town, you can just relax and discover the places at a brisk pace. You can keep separate days for religious tours, sightseeing, and excursions. You can spend 3-4 days here and get an accommodation in any of the budget hotels in Cuddalore, such as Hotel Suriyapriya.
Dimpy Roy
Dimpy Roy is a travel writer working with an Online Travel Guide. She guides travelers to various resources where they can find best Chennai to Yelagiri by car travel.