There's nothing quite like pork. Many dishes can be created with this delicious meat and it's quick to cook. You just can't beat a traditional roast pork dinner with potatoes, vegetables, Yorkshire puddings, not forgetting mouth-watering gravy. With so many different cuts of pork to choose from, take some time to learn about where they come from and which recipes to make.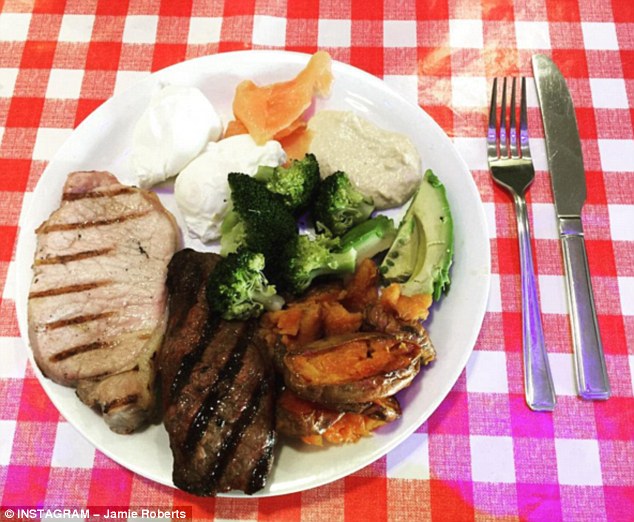 Why don't you click on porc.wales for more info and try:-
Spicy baked pork meatballs with Arrabiata sauce and Orzo Pasta
Pork risotto with black pudding
Pork, pistachio and mango pate
Pork spare ribs with stout and maple glaze
If that small selection of menus doesn't get your taste buds going, nothing will.
Experienced Welsh pig farmers
The majority of experienced Welsh pig farmers have years and years of experience rearing the best pigs. The animals are known for producing great tasting pork with meat being provided by different breeds like:-
Native Welsh pedigree pigs
The Mangalista
The Oxford sandy and black
Farmers in Wales rear the pigs for long periods of time so they mature well. With a beautiful landscape and the perfect Welsh climate, pigs produce some of the finest quality pork. There's nothing quite like Welsh pork for its:-
darker coloured skin
pink coloured flesh
lean red meat
Stay healthy and make pork part of your diet
It's always a good idea to make pork part of your diet to stay healthy. Pork has a high nutrient density and is a major source of protein, essential for repair and growth of the body. It also contains essential amino acids. Being lower in fat than other meats, pork can be used in a well balanced diet. To keep your nervous system healthy, pork also contains Vitamins B3, B6 and B12 along with:-
Zinc
Iron
Thiamin or Vitamin B1
Riboflavin or Vitamin B2
Niacin
Selenium
All of these will go a long way towards keeping you feeling good, healthy with lots of energy.
Tasty cuts of pork
There are many tasty cuts of pork like spare ribs which have plenty of meat on them. These can be cooked in a slow cooker and are absolutely delicious when served with vegetables, potatoes or rice. Choose from:-
Shoulder of pork – this can be roasted and has a layer of fat to keep it moist when in the oven.
Neck of pork – an economical cut, perfect to add to stocks, stews and soups. Very tasty and packed with flavour.
Blade of pork – this part of the pig comes from near the shoulder and contains the blade bone. Great to use if you're in a hurry as it can be braised, sautéed or grilled.
Other cuts range from the hand, loin, belly and leg, the latter making fantastic, tasty crackling. For breakfast there are divine bacon sandwiches, sausages and pork chops. Try pork soon, Welsh pork that is.