Headache is very common in industrialized countries. Minor headaches can leave sufferers searching for relief, but migraines linked to the serious nausea, crushing head pain. Regularly sipping water can reduce the severity of headaches. The pain of a headache can make day-to-day life a miserable challenge. Here are the best remedies that help to get rid of headache.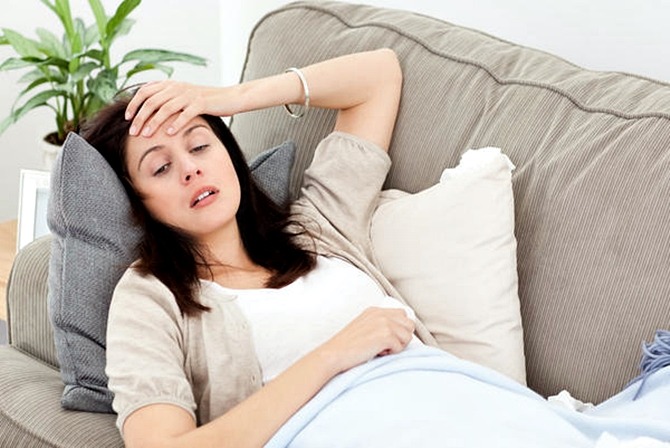 Feverfew
One of the best herb and it is used as medicine to fight against migraines, very helpful in treating headaches. Doctor's recommended this plant for treating chronic migraines. Better to take dried leaf capsules.
Camomile
The leaves of the great camomile (Tanacetum parthenium) have been used for centuries for the prevention and control of recurrent migraines. World Health Organization and the European Scientific Cooperative On Phythotherapy (ESCOP) officially recognize the effectiveness of this herbaceous plant originating in the Balkans helps to prevent and reduction of the frequency and intensity of seizures Of migraine. It is recommended to chew 125 mg to 250 mg of dried leaves per day or to take the same amount as dried-leaf powder capsules or lyophilized leaves.
Ginkgo Biloba
It is recommended for senior citizens. One you can take with your tea. Nuts from this plant also help to get rid of pain relief. One of the best pain killers.
Sage
It is very essential for digestive headaches after overindulgence, linked to the food consumption with animal fat content. Many studies suggested that Larger doses of sage will help to treat tension headaches.
Peppermint
Probably native to the Middle East, peppermint is a perennial plant. The essential oil of peppermint extracted from the aerial parts of the plant and it is used externally as a remedy for headaches. According to the World Health Organization, ESCOP and Commission E. A clinical study proved that this plant helps to get rid of tension headaches. According to the results of this study, a circular massage with an ethanol solution containing 10% of peppermint essential oil can be effectively relieved headaches, and 1000 mg dose of acetaminophen (Tylenol).
Lavender
It is very well known and popular plant, used as a mood stabilizer. According to the one of the study in 2012, proved that lavender oil is one of the best remedy for getting rid of headaches, rubbing the blend on your forehead with this oil.