Only one week into the Buildcorp National Rugby Championship, GPS information has uncovered players made more progress, and at a more prominent pace, than the Super Rugby normal.
While the detached guard of the opening round, when groups disregarded two-point punishment objectives to score a consolidated 35 tries over the four recreations, will unquestionably tighten, the NRC's running rugby is relied upon to remain a subject all through the lady season.
The snappy taps and reduction in scrum resets have provoked Brisbane mentor Nick Stiles to change his methodology to today evening time's gathering with a Force-stacked Perth Spirit at Mcgillivray Oval.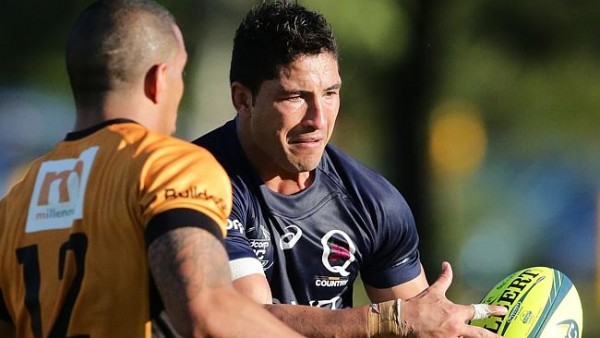 Stiles said his players as a rule ran one kilometer more than their Super Rugby peers in the Round 1 win against Sydney Stars.
"Sydney took a considerable measure of speedy taps, kept the ball going the entire time," he said.
"To see the GPS information was closer to universal metreage than Super Rugby metreage was a shock for the quality and molding staff.
"Clearly not the force and physicality of a worldwide, however regarding running meters it was up there."
Wallabies and Waratahs prop Paddy Ryan was unquestionably inspired by the pace of the challenge.
At the point when asked after Sydney Stars' 45-20 misfortune to Brisbane City how the pace contrasted with Super Rugby, Ryan answered: "That was faster. It was simply frantic."
The take a stab at scoring blowout proceeded with yesterday, as NSW Country winger Andrew Kellaway scored a cap trap to sharp Queensland Country's opening attack in the NRC.
Kellaway and NSW flanker Tala Gray were the champions as the New South Welshman scored a 37-13 win at Bond University on the Gold Coast.
Ash was utilized as a tackle-shredding battering slam out wide for NSW who needed to survive an energetic fightback from Queensland in the second half.
Queensland inside focus Anthony Faingaa made a solid 80-moment rebound from harm however it was his advances who inspired most.
Backrowers Beau Robinson, James Turner and Ben Adams hung together some brilliant short goes to keep NSW speculating, and were brutal at the breakdown in the second half.
Two first-half tries from NSW Kellaway had the Queenslanders on the back foot at half-time as the hosts attempted to fabricate or keep up any stream.
Queensland trailed 21-5 at the break, yet a change in procedure helped form weight on the guests.
Queensland mentor Steve Meehan urged his players to utilize the moving hammer and it lived up to expectations, with the NSW players retreating for the greater part of the second half.
At the same time a late attempt to fullback Pat Dellit from a Queensland turnover put an end to the rebound.