Coming up with videos that look professionally produced can be tough if you don't know where to start. One of the common misconceptions that people inevitably have is that it takes professional recording equipment to create attractive videos – and that isn't true at all. Frankly speaking, it is possible to create great-looking videos using a smartphone or digital camera – so long as you're able to edit and polish your video to perfection.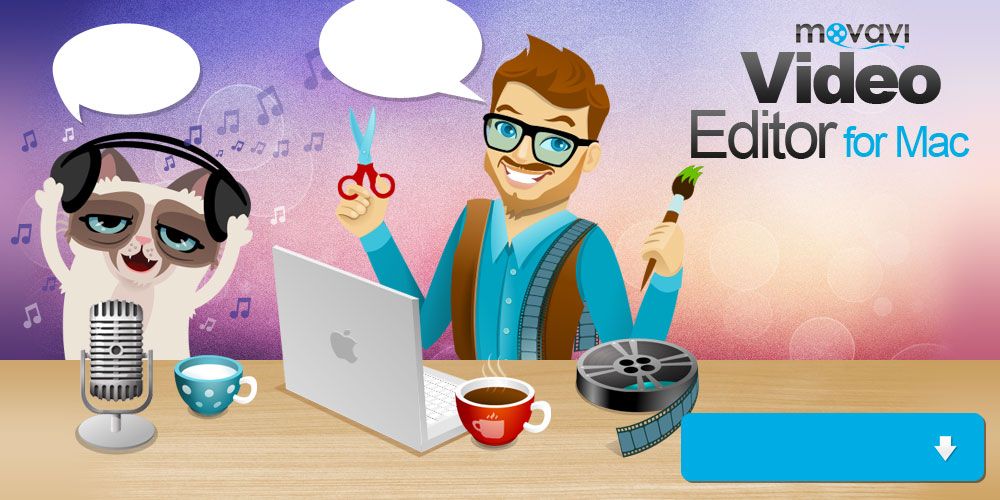 Of course video editing is a skill that not many people have. However with the Movavi Video Editor for Mac (www.movavi.com/mac-video-editor.html) you'll find that you're able to quite literally pick it up and start editing your videos without having to go through a steep learning curve. Thanks to the intuitive approach that the software uses, even if you have no experience or knowledge of how to edit videos you can still put it to work and get the job done.
On top of being easy to use, the Movavi Video Editor for Mac does not fall short when it comes to the extensive range of features that it offers. It is able to:
Cut videos into segments so that you can trim out unwanted parts from your video or re-order and combine them as necessary.
Enhance the video quality and adjust the color settings.
Fix common issues such as interlaced, shaky, blurry, or pixelated video.
Insert customizable text to create attractive captions and watermarks or even titles and subtitles.
Use stylish transitions and fades to jazz up your video and make it look like it was professionally produced.
Add audio tracks to insert voiceovers, background music, sound effects, and more.
Conveniently optimize and save videos for any device or platform with the hundreds of presets that are available.
Armed with all of that, you'll have all the tools you need to create videos that really do look amazing. Because these features are so intuitive, you should be able to figure out how to use them in a matter of minutes and in most cases all it takes is a few clicks or a quick adjustment of a slider to get things done.
Without a doubt the Movavi Video Editor for Mac is a great option for anyone who wants to create great-looking videos without having to jump through hoops. If you want your videos to look polished and professional – just start right here.