At first it may seem that cleaning your Mac is going to be a long, drawn out, and complicated process. The idea of having to locate and remove all the unnecessary files that may be cluttering its hard drive sounds pretty difficult – and it would be, if you were to attempt to do so manually.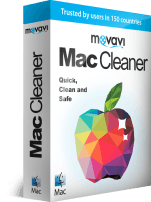 The good news is that there are ways to simplify and automate the process, and by using the Movavi Mac Cleaner (http://www.movavi.com/Mac-cleaner/) you'll be able to make cleaning your Mac an easy and convenient process.
Remove Junk Files with Zero Hassle
Part of the beauty of the Movavi Mac Cleaner is the fact that it really does minimize the workload involved in cleaning your Mac as much as possible. All you really need to do is launch the software and it will immediately start to scan your Mac to find any and all junk files that may be lurking on your hard drive.
Once that scan is complete it will display a report to let you know what it found, estimate the condition of your hard drive, and tell you how much space you stand to free up by cleaning your Mac. More importantly, it will let you remove all the junk files that it found with a single click.
To put it simply, you could remove all the junk files on your Mac with just one click. Alternatively you could opt to select the types of junk files that you want to remove – but that's really up to you.
Get Rid of Other Unnecessary Files
Aside from allowing you to clean out all the junk files on your Mac so quickly and effectively, the Movavi Mac Cleaner has several additional features that will prove helpful and allow you to remove even more unnecessary files.
One of these features is the 'Uninstaller' that essentially will help you to uninstall any apps that you aren't using. It is able to remove native OS X apps as well – which normally can't be uninstalled through other means, and will also allow you to track down any leftovers from previous uninstallations and remove them too.
Another feature that may come in handy is the 'Shredder' that will let you delete confidential files safely and securely – so that they can't be recovered through any means. If you use your Mac for work purposes, this will definitely prove useful in various situations.
By the time you're done your Mac should end up with a lot more free space thanks to the Movavi Mac Cleaner. In fact, it should also be that much faster and perform better due to the fact that you've gotten rid of all that junk and unnecessary files that were clogging up its hard drive.