Internet has indeed taken the world by storm by all means that it could. Right from being a useful guide for people looking for specific information to those who are hungry to order their favorite cuisines, there is no dearth of options in any aspect. There are many things that are available almost everywhere in all varieties, and then there are a few things that cannot just be found everywhere, and even if they are available, there is often no assurance for the quality that they would offer in the long run.
Industrial Tools form up one of those divisions that are not available over the internet in abundance till date. Devising these require utmost precision, besides having an accurate process to have them shipped at the right address as per the agreement. While some of those available have the right inventory, others have brilliant sales services which often can leave you asking for more.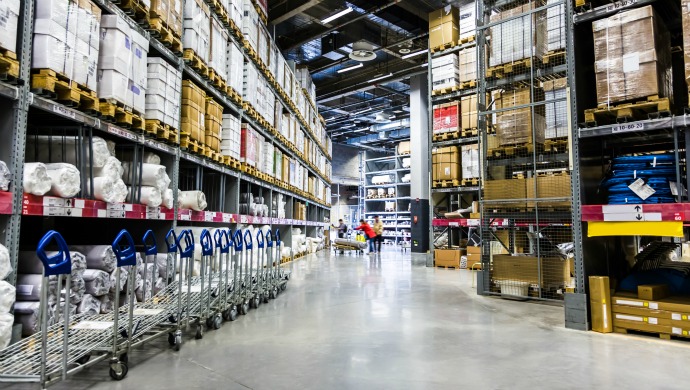 If you are looking forward to buy power tools, LED lights, safety shoes or CCTV cameras online, you are sure to come across certain stores that can offer you all that you need. Some of the most popular stores for such equipment over the internet include:
Tolexo: Arguably one of the biggest of its kind, Tolexo is an online portal that facilitates millions of businesses to make their presence felt online and sell their products to those who need them from all around the country. More than 5,000 sellers connect with their buyers from over 800 cities using this reputed online platform. As an entity of IndiaMART, this is another name that can win your trust from the very first go.
Moglix: A popular online platform to buy all kinds of tools and industrial equipment, Moglix has of late sprung to be regarded among the top most leaders of this industry. Its innovative range of home and commercial power products and its team comprising of alumni of India's leading educational institutes make it yet another name you can always rely upon from the word go.
Machpowertools: Known by all as the country's first and largest online store to buy all kinds of tools, Mach Power Tools, an initiative firm of MACHPOWER Systems is a name you can always vest your faith upon.
The Tool Store: A Gupta Abrasives Pvt. Ltd initiative, The Tool Store is an online portal that brings price competitiveness of Chawri Bazar to all those who are unable to visit the market in person. With a wide array of products that include industrial tools, hand tools, tool accessories and much more, this online store should definitely be there on the list of most reliable online tool stores in the country.
HardwareBarjaar: With its assortment of thousands of tools that can be bought from anywhere in India at any time of the day, HardwareBajaar is definitely another store that has it all to win your trust in its products. Its brilliant product range coupled with extensive expertise of its leadership team make this online tools store one of the best in its domain.