The sudden surge of mobile users has made companies move towards developing different kinds of mobile apps for promoting their businesses. Mobile games are a craze, which can keep potential and existing customers engaged.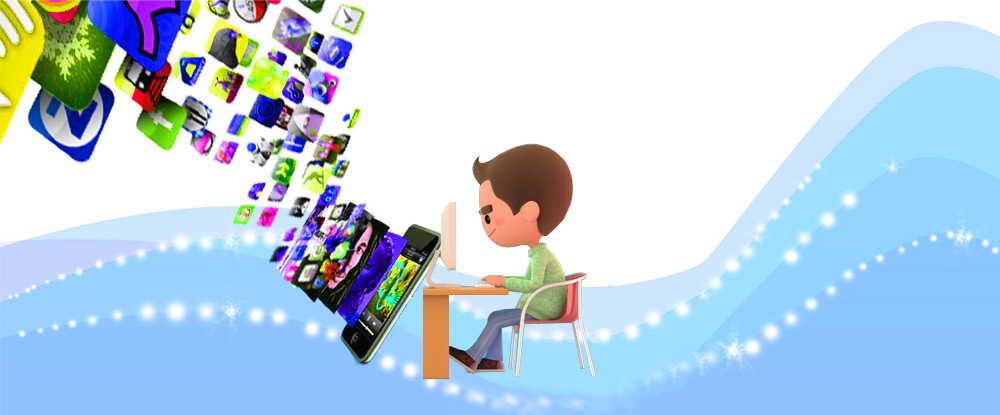 Many industry leaders have already taken the initiative of developing sports game to keep loyal and targeted customers engaged. Thus, brand image gets stronger using a particular game related to your business. For example, car companies have developed car racing games to target specific consumers. This is an easy way to maintain consumers, keep them happy, as well as gain from this swift mode of advertisement.
Great Solution
With speedy increase in technology, it is necessary to adopt new ways to move up the ladder fast and stay ahead in competition. Mobile app and games are ideal solution to sustain consumer engagement in this digital and mobile era. Games have always provided thrill and kept people interested. This means the more use of mobile games, faster is the publicity at minimum cost.
Professionals at Mobile Games Development Company are providing creative solutions to help businesses attain their goal. Games are developed for all major platforms including IOS, Blackberry, and Android.
Evolution of Smartphone has changed people's way of thoughts about mobile games. These include application development in flash, Android and 2D. Market analysis reports that multiplayer adventurous and action games are popular, so professionals are developing these mobile game apps.
Significance of Mobile Game App
Companies outsource specific promotional projects like movies in advance. They hire expert mobile game developers to create specific app relevant to the movie making it popular among kids before the film gets launched. This strategy works and cam make the movie a box office hit.
The game developers, you hire for your project must have thorough knowledge, especially about designing for mobile platforms. Many veteran mobile app developers fail to create successful games because they miss some vital gaming features.
Do and don'ts
Due to mobile games escalating popularity, it has become a significant segment of mobile app development sector. If you have just entered the mobile gaming arena and desire to start with a hit then remember the dos and don'ts mentioned below for developing mobile game.
Do
Remember the limitations of different mobile devices.
The screen resolution and size differs from one model to another. For example, Android phone differs in varieties and resolutions, whereas iPhone vary in screen sizes. Therefore, determine the device first before developing a successful game.
Take ideas from successful games and using your imagination upgrade it to next level.
Understand your target audiences and their expectations from the game app. Therefore, conduct a research and attain some feedback, before you design.
Try to release the game with a free version, as this will attract the target audience easily.
Don't
Avoid copying successful games because it can make your first game development procedure less complex. It can also turn off the targeted audience.
The importance of the gaming app is for marketing, which should not be forgotten. The game's success will heavily depend on the projection of your creative work.
Sound is key feature of mobile game, which should not be ignored. Therefore incorporate sound suitable for the kind of game designed.
Mobile game app developers provide companies with affordable and best promotional solution using innovative ideas.