If you're thinking about working in medicine, one of the areas that really deserves your consideration is mental health. Mental health jobs are some of the most demanding and yet rewarding in the NHS. You work with fewer resources than many other specialisms, and mental health exists under a stigma that affects both doctors and patients: it is simply more difficult to treat because the complexities of mental health issues are less understood and accepted than the complexities of more visible or talked about problems, whether they're a broken leg or cancer.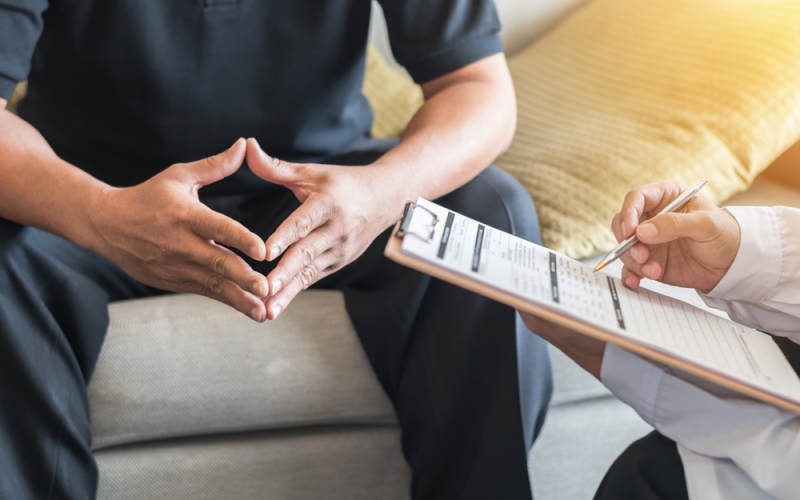 Today we're looking at a couple of different ways to specialise within mental health to help you make an informed choice when the time comes, whether you're looking to change tracks within an established health career or are simply deciding what sort of qualifications you might want to pursue in future.
Psychiatrists
Psychiatrists are the diagnostic and treatment backbone of the mental health service. As a psychiatrist you'll carry out tests to make your diagnosis, which include taking detailed case histories as well as recommending blood tests, biopsies and scans.
Using your training you'll put the results together into a diagnosis and treatment plan, which may involve drugs, therapy or a combination of both.
NHS Psychiatrists most often are based in a hospital, normally one with dedicated mental health facilities. You might also find yourself working out of general hospital or be attached to a facility like a prison or working in the community. You can expect to start on a salary of around £26,000 a year, with an eventual final salary in excess of £100,000 if you become a consultant.
This will require five standard years of study for a medical degree, two years of training on attachment in different departments, and then, when you select psychiatry as your specialism, a further six years of specialist training that sees you qualify as a fully licensed psychiatrist.
Psychologists
The NHS has an equal need for psychologists. As non-prescribing specialists, psychologists work with different kinds of therapies to help alleviate mental health issues without the use of drugs, or in partnership with a medication regime.
Psychologists working for the NHS have a broader remit than psychiatrists, dealing not just with the treatment of acute issues, but education, adaption to chronic conditions and counselling. The pay is, on average lower than for a psychiatrist but you have more a chance to define your own career, require less onerous training (consisting of academic psychology qualifications and work experience in your area of interest, and have the chance to also work in the lucrative private field, so it's well worth considering.