Unavoidable truth: Kids can be meticulous. In any case this shouldn't deflect you from rolling out solid eating regimen improvements for your gang! Here are a couple of tips for managing your demanding eaters:
Include your kids. This is the absolute most imperative and successful thing that you can do. When you include them simultaneously, it provides for them some control (which children adoration) furthermore makes things fun! At the market, let your children choose products of the soil.
Conceptualize suppers together (pasta, tacos, flapjacks, and so on). Furthermore if conceivable, provide for them a part in the cooking process too. The more kids are included, the more put they will be in the sustenance, and the more probable they will be to consume it!
Set aside a few minutes. On the off chance that you have more youthful kids, you may have the capacity to roll out huge improvements generally rapidly. With more seasoned youngsters, then again, it is likely better to change things about whether.
Be patient—your youngsters may be safe right away. However in the event that you gradually switch things out about whether, it may make the methodology simpler on them. Swap entire wheat breads and pastas for white pastas, do one meatless supper for every week (then two, then three, and so forth), include one new vegetable or tree grown foods at once. This will give your kids an opportunity to have a move period and conform all the more effectively.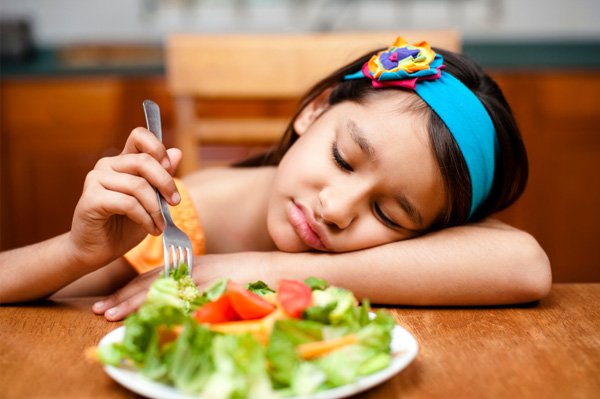 Provide for them a decision. As we specified above, children like having control. So before lunch, provide for them decisions to pick between. You don't need to go insane only a few will work. Furthermore make it a few things that you really need them to consume. A PBJ or a Hummus sandwich? Simply having the capacity to pick what they consume provides for them a feeling of force.
Pair the new with the old. At the point when presenting new nourishments, manufacture the feast around things that your youngsters like. In the event that they like hummus, put some meagerly cut cucumber on their next hummus sandwich. On the off chance that they like tomato soup, mix a few greens with it.
On the other hand on the off chance that they like salsa, toss in some dark beans. You get the thought. Yet about whether, they will get to be more acquainted with the new nourishments and get to be more open to consuming them.
Less can be more. It's alright if your kids like a couple of sound sustenances. Grown-ups regularly delight in a wide mixed bag of diverse sustenances, however youngsters have a tendency to be more specific with what they will consume. Don't get hung up on verifying your kids are consuming an extensive variety of sustenances, discover a couple of sound nourishments that they do like and run with it! (It might be dreary for you to set out carrot sticks at nibble time regular and cook broccoli consistently, however who minds!
Your kid is consuming carrots and broccoli consistently!!) Still acquaint new sustenances from time with time, yet don't stress an excess of if your youngsters are consuming a great deal of the same nourishments the length of they are wholesome and wellbeing advancing (tree grown foods, vegetables, entire grains, beans/vegetables). It is better for your youngster to consume a more modest assortment of solid alternatives than to build mixed bag by including unfortunate choices.
Reward Tip:
Here is a fun action for getting your kids to attempt new sustenances! Make a "Biscuit Tin Meal": Find a biscuit tin and spot an alternate nourishment in every individual biscuit spot. Urge your kid to in any event attempt a chomp from each one spot. (Use positive rather than negative words.
Case in point, say "After you attempt it, you can have some more or hold up until an alternate time" rather than "At any rate attempt it before concluding that you dislike it.") You can put stickers at the base of each one spot to make things more fun. What's more on the off chance that you need, you can transform the movement into a fun amusement, with prizes (non-nourishment related) for attempting new nourishment.