In today's world of trying to satisfy customers, many businesses know that it is of the utmost importance to have each and every customer leave their store, get off the phone, or complete an online sale having been provided the best service possible.
Unfortunately, too many customers leave their business transactions with companies less than thrilled.
In some instances, the issue could be something as simple as a misunderstanding between customer and business. In other cases, the matter could be over the quality of products or services being provided. Still yet, there may be an issue regarding the form of payment for the intended purchase or purchases.
No matter what the issue may be, it is crucial for business owners to do their best to try and satisfy customers each and every time.
That said do you believe that the majority of your customers finish a transaction with you feeling that it was both easy and even enjoyable in some cases?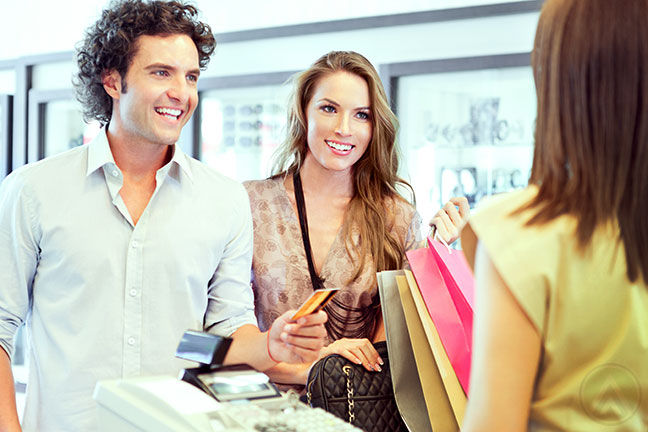 Give Customers a Reason to Come Back
In order for your customers to want to return to your business time and time again, you must show them that your brand and not that of the competition is the one to deal with regularly.
So, what are some of the ways you can go about doing just that?
Among them would be:
Top-notch service – If you ever even for a short lapse in time lose focus on how important customer service is to your business, it could very well mean losing some customers along the way. You should never drop the ball when it comes to customer service. Always search for new ways to make your customers see just how much they mean to you. Whether it is new initiatives, rewarding them for their loyalty to you or just saying thank you (see more below) on a regular basis when you come in contact with them, show them you truly do care. For those you employ, always remind them that the customer is the reason they have a job in the first place. Yes, some customers can be a handful at times, but never let them see that you (or an employee) are frustrated with them.
Payment options – Many of your customers are likely still paying for goods and services with cash, but that long-time trend is likely changing, especially in recent times. As more and more consumers turn to debit cards and paying with their smartphones, it is still important for your business to accept credit cards anywhere, anytime. In doing so, you satisfy the payment needs of countless customers, including oftentimes adding to their respective credit card rewards programs by accruing more points with each purchase.. When it comes to payments with smartphones and apps, more and more businesses are taking advantage of all today's technology has to offer. If you are accepting payments via smartphones, you can also use that technology to promote your goods and services via mobile marketing. Remember to always look for a way to reach out to consumers without coming across as always just searching for another sale.
Going that extra mile – Even though saying thank you to a customer each and every time they make a purchase from you is great, can you do even better than that? The answer is typically yes. One of the ways to do this is by sending them a little follow-up thank you email, text, or voicemail. The fact that you're doing that shows them what they mean to you, yes, they're more than just another sale for your cash register.
While there are myriad of ways to show customers you care, the biggest and best is making sure their buying experience with you is second to none.
If you are looking to increase your business numbers and/or you've seen a drop in business in recent times, always take the time to review the customer experience.
In the event some or many of your customers are not truly getting what they want and deserve, you need to refocus those efforts.
Remember, you never want to see your customer numbers dropping.
If they do, it is time to circle the wagons.