Today, majority of veterinary practices have a website, but 95% of the owners have no idea how to track the traffic or monitor views. You need to understand that even if your website is designed in the best possible way, it will not attract new consumers on its own for long. For marketing your veterinary practice, you have to focus on several main elements.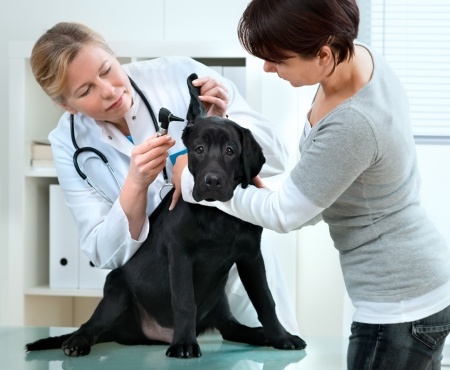 Attract potential clients – Even though you own a best-looking site in this world, it is worthless, if it cannot drive traffic. For getting qualified traffic use SEO strategies like related keyword based content, update regularly, attain relevant back links and get registered on Google local map. Social Media is another source of free visitors. For paid traffic, you can use PPC ads on Google or Facebook. Even banner ads can be applied on monthly fee basis.
Get the links flowing – Include your web address on all the marketing materials like brochures, flyers, business cards and more. Even the poster in the waiting room must have your e-mail address. Get registered at local directories too.
Encourage existing customers to review your services online – Regular customers can leave their feedback on review community sites. It is powerful word-of-mouth publicity.
Join social sites – Popular social networking channels will allow you to connect with clients as friends and build a strong profile. Remember to keep your messages and postings respectful, professional and courteous because you are representing your veterinary practice.
Keep record of visitors – Once you start getting organic traffic, get their details. To get contact information, you will have to offer them something FREE in return like, a report on 'How to maintain your pets coat' or a video on 'Secrets to avoid huge vet bills'.
Follow up new visitors – Build a list of potential customers, you need to follow up and convert them into a client. Send them FREE useful and valuable information of pet habits, pet behavior and more. They may not be prepared to become your consumer right now, but whenever they are in need of a vet, your veterinary practice will be in front of them.
Tracking -This is the most vital aspect of marketing campaign. You can keep track of your promotional moves in four ways and find out if it is efficient or not.
Campaign tracking telephone numbers – Tracking telephone numbers can be placed on your letters, web pages and advertisements. When these numbers are dialed they will ring in the office and also be logged.
Campaign special code numbers – You can employ different codes for each promotion. Specify it in your letters or ads. Request the clients to mention the specific code like ABCD123, when they make an appointment. This method is cheap than tracking telephone strategy, but not reliable because you have to depend on your staff to keep track.
Campaign specific vouchers – A coupon or voucher included in the ad, which the client brings to qualify for promotional benefits or discounts.
Campaign particular web pages – To keep track of visitors that were an outcome of visiting your site, then use different landing pages for the above tracking methods. You can even use 'Internet only' offers.
Avoid wasting your money on marketing and advertisements that do not work. Keep track of your campaign and concentrate on the ones, which actually offer positive ROI.