Marketing jobs are becoming tougher and tougher with time due to the increased and diverse marketing options. Among such is the increasing trend of using LinkedIn for marketing purposes. LinkedIn has become one of the most exciting place for people in a marketing job. It is regarded as the goldmine for marketers. Different companies and professional develop their LinkedIn profiles to grab the attention of the clients. An engaging LinkedIn page is very important for a successful marketing strategy. According to a recent survey, the registered members of the site are mostly professionals, highly educated and serious lot browsing the internet. Attracting that influential and serious lot is a very difficult task for employees in the marketing job. A well-managed, engaging company page will help to improve your rankings, it will engage the followers of the company with latest updates and news and related content. Statistics show that LinkedIn pages perform well in the search engine rankings too. Most importantly, it gives you a huge edge in content writing services. As it provides massive leads and hits for the shared content and generate new opportunities for the content writing. According to a survey, 50% of LinkedIn members engage the company pages only when they are willing to purchase from the company.  A strong content can prolong their stay and interest in your site.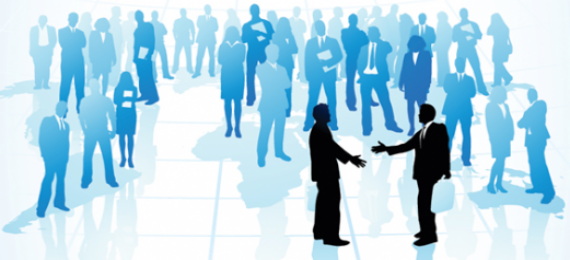 While, crossing your LinkedIn company page, users look for the following content.
Company news: majority people follow your company page because they want to get the latest update of the company information, and happenings. It's not difficult to sort out the necessary company news for the viewer. All you probably need are the press releases of the company, necessary industrial trends, and announcements of the latest launches off apps, products and services. For such requirement, your company page would represent more of your official website to grab more people on the connection web.
Communicating thoughts: you should present new and innovative thoughts on your company page to interact with the target audience. Appealing content can get more viewership than static, boring posts. You can make your content more interesting by adding video clips and catchy images or even interesting links. You can give a clue of an announcement and can link that to your main website for further details.  Such an approach can add more visitors to your site.
Peripheral postings: sometimes, content writing services come under pressure due to extreme load. The demand for quality content with speedy pace has become very important. To cope up with that, the marketing team can look out for quality content outside their zone. You can add interesting videos, posts, events not necessarily related to the organization's status or updates.  You can add content from third party websites to add an interesting piece of content on your site. It is not necessary that every posting should represent the company's point of view.
Conclusion: LinkedIn plays an important role in marketing strategy due to the involvement of highly educated and professional people on the site, it is important to post what followers want to see.
Author Bio: 
Kiran Taj Khan is content developer  blogger and an editor. She has been writing articles for a long time and loves to write on topics related to career, entertainment and self growth.