Green tea has provided delicious medicinal benefits. Consumption of green tea improves your brain function. Green tea, in particular, is known for its antioxidant properties, but also for catechins, helps to burn fat. Also, caffeine in green tea has a stimulating effect. There are countless benefits of green tea, and wellness. Here are the Health benefits of green tea for a wide variety of ailments.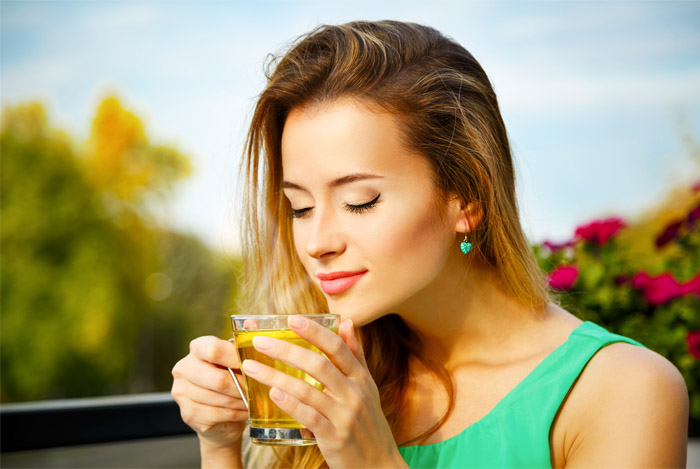 Green Tea Can Help Reduce Depression
You're always on the go, so why not relax with a cup of herbal tea? Drinking green tea has been shown to significantly reduce levels of depression and stress. A recent study published in Public Health Nutrition found that participants who consumed more than four cups of green tea a day they have a  51% lower risk of having depressive symptoms than participants who consumed one cup a day or less. Drink at least 2-3 cups of green tea and enjoy its benefits.
Green Tea helps you Lose Weight
If you try to lose some weight, make it a habit to drink a cup of green tea daily. L-theanine and caffeine in green tea  that suppresses appetite. This may help decrease caloric intake, which contributes to weight loss. Green tea is also a healthy substitute for sugary drinks.
Caffeine may help reduce the size of blood vessels thin under-eye dark circles and thus helping. So after a rough night,  do not discard your used tea bags! Put it in the refrigerator to cool for a few minutes, then place it over your closed eyes for a soothing effect.
Fight Against Bad Breath
Nobody likes bad breath and polyphenols in green tea inhibits the growth of bacteria in the oral cavity responsible for halitosis.
Helps you get rid of Colds
Some compounds in green tea have been shown to play a key role in how the immune system works. Tea is a natural remedy for sore throat and antioxidants in green tea are good for general health.
Green Tea Protects Against Sun Damage
Green tea protects against the harmful effects of ultraviolet rays. Catechins in green tea helps prevent inflammation caused by sunburn and reduce the risk of skin cancer. Use sunscreen and try green tea as an additional measure to protect the skin.
Pregnant or nursing women, people with heart problems or high blood pressure, kidney or liver diseases, stomach or anxiety disorders should not consume green tea or green tea extract supplements.