One of the World's largest PC vendor Lenovo has officially launched a new laptop, namely Thinkpad P40, It  will be available in early 2016, Comes with high-resolution 14-inch touch screen display 360-degree hinge, so it can be used in standard laptop mode and tablet mode, powered by a Core i7 CPU from Intel's sixth-generation Core processor, up to 16 GB RAM and a 512 GB SSD. ThinkPad P40 Yoga priced at $1399 (INR 93,200).
With the ThinkPad Yoga P40 Lenovo announced a mobile workstation with the multi-mode concept. The manufacturer plans to start shipping the device from the beginning of February.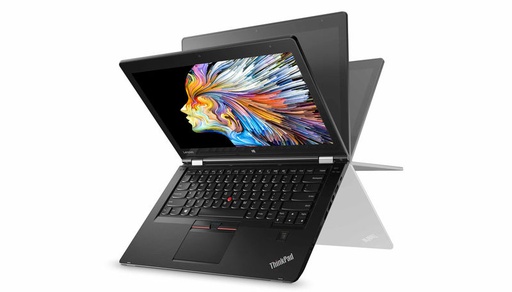 As usual, the screen can be folded down to 360 degrees so that the workstation can be used as a notebook as well as a tablet, tent or stand mode. The ThinkPad Yoga P40 features a 14-inch IPS touch screen, the choice of Full HD (1920 x 1080 pixels) or WQHD-resolution (2560 x1440 pixels) will be available. The precision and comfort,  Lenovo, according to their own Information in collaboration with Wacom tried the "pen-on-paper experience" for the ThinkPad Yoga P40 implement even better. ThinkPad Pen Pro based on Wacom Active ES technology, Within 30 seconds it will be charged for eight hours of use.
Lenovo's "Lift n Lock" keyboard, the context of which automatically raises around the keys when the device enters into tablet mode. Sufficient power for better performance, powered by a Core i7 CPU from Intel's sixth-generation Core processor (Skylake) and Nvidia's Quadro workstation GPU M500M coupled with memory up to 16 GB DDR3L RAM available. And 512 GB SSD storage space.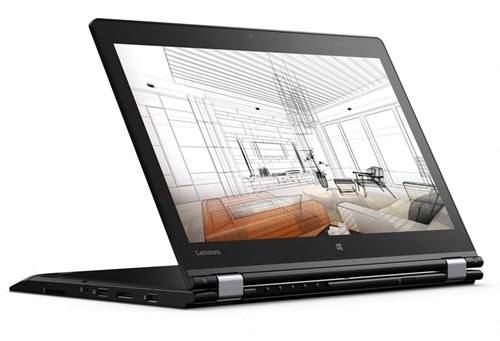 This device compatible with LTE, UMTS, dual-band WLAN IEEE 802.11ac, Gigabit Ethernet and Bluetooth 4.1. In addition, USB 3.0, HDMI 1.4, Mini-DisplayPort 1.2, a smartcard reader, a 4-in-1 card reader and a docking connector on board. The ThinkPad Yoga P40 measures 338×236.3×19.9mm and weight about at least 1.8 kg. The built-in 3-cell, 53 WHr.
Also for the first quarter, Lenovo has announced the ThinkPad P50s and the desktop version ThinkStation P310. Two models will be available in February or January 2016 to start at $1,299 (roughly INR 86,500) and $729 (roughly INR. 48,500) respectively.. The ThinkPad P50s features a a 3K-IPS screen and up to 17 hours of battery life and 32GB of RAM. And the desktop version Think Station P310 comes with Intel's Xeon CPU E3-1200v5, an NVIDIA graphics, up to 64 GB DDR4 RAM and Samsung M.2-NVME SSDs. The ThinkStation P310 can support up to 2880×1620 pixels resolution.