Oral Implantology is the rapidly growing area of cosmetic dentistry. Due to its popularity and increasing demand among people, more and more general dentists are learning to perform surgical implant placement. Along with the implementation of implantology, dentists are required to maintain a stringent infection control standard, popularly called as the aseptic technique. The right implementation of this technique is very important to avoid any type of dental infection in a patient post dental implant surgery.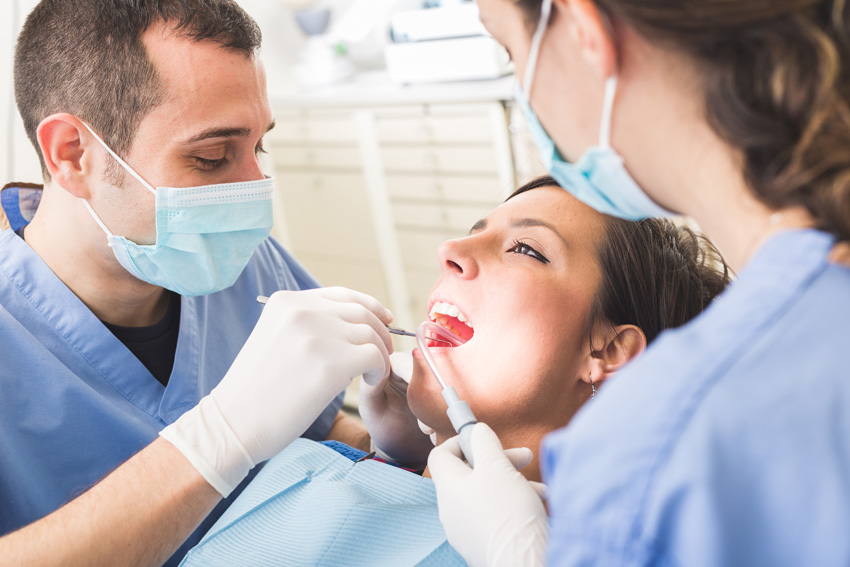 About aseptic technique
Use of aseptic technique has become quite common in dental surgical procedures. It is a critical component that aims at proper healing and providing successful surgical outcome to a person. In many dental clinics, aseptic technique has become the mandatory procedure for performing any surgical dental implant method.
Not just it protects the patient, but also the entire surgical team from any sort of bacterial contamination.  Correct implementation of this procedure prevents any development of infection, contamination and assists in improving the overall health of your patient. Looking at the necessity of aseptic technique, it has become a major component in dental implant training.
What is required to perform Aseptic Technique?
To practice aseptic technique properly, it is important for a dentist to have following dental surgery supplies:
Barriers – This includes sterile gowns, sterile gloves, sterile drapes, and masks.
Preparation of patient and equipment – It includes preparation of skin for antiseptic treatment, sterile equipment, sterile instruments, and arrangement for devices such as surgical burs and handpieces.
Environmental controls – It is required to keep the door closed, minimize the traffic that enters and leaves the operatory. Only necessary personnel should be allowed to be present at the time of the surgical procedure.
Guidelines on Contact to Contact– It is important that the only permitted contact in a dental surgery room has to be sterile to sterile contact. A doctor should depend on a secondary assistant to perform the tasks related to opening of non-sterile items, and record operative notes. Strict orders should be assigned to the secondary assistant not to touch any sterile instruments or field.
Importance of providing proper training to the staff
Staff and assistants who are not familiar with the intricacies of aseptic technique has to be trained in proper protocol. This protocol will include all the tasks related to the preparation and storage of items essential for accomplishing aseptic technique, setting up operatory, maintaining the sterility of drapes, and equipment.
To provide training to staff who would be performing the procedure, there are education programs, like a three day live dental implant surgery program designed to train them. This program encourages assistant to see how the procedure of aseptic technique is performed from beginning to end. Also, a trainee can even ask questions pertaining to the surgical setup, storing sterile items, autoclaving and helping doctors during dental implant surgery.
Conclusion
Incorporation of aseptic technology is very important in surgical dental implant procedures. Learning the right way to implement is effective in saving a patient from cross-contamination and spreading of harmful bacteria.